What to Know
An NJ baker says a black bear smashed a window, ate two dozen cupcakes and fled the scene, leaving only a paw print behind

She says she had made all the cupcakes for a large order and the bear apparently broke in overnight; her husband saw it leave

It was the second bizarre bear-related incident in the Garden State in less than two weeks
A New Jersey baker says a black bear smashed her window, ate two dozen cupcakes and fled the scene, leaving only a paw print and smeared icing behind.

Christine Allen, who runs Mo'Pweeze Bakery, says the bear smashed a window of her SUV, then ate every single chocolate, vanilla and strawberry cupcake that she had made for a large order. Awaken by the dog barking and a "crunch sound," her husband spotted the bear early Thursday.
5 NYC Restaurants Rank Among 25 Best in Whole World: Mag
"He enjoyed every single one," Allen told News 4. "There was not one left."
It was anything but the perfect crime: the bear left behind plenty of evidence.
"Paw prints all over the front hood," Allen pointed out.
Rockaway Township Police Lt. Peter Reilly says it looks like the bear has done some other damage in the area and breaking into a car raises concern. Police have notified wildlife officials.
Allen is concerned; she said it was the bear's third visit to her home in the last three weeks. A video from a past visit shows him trying, and failing, to get over her fence.
She says while she doesn't want her property destroyed, she doesn't want the bear to be killed.
"We don't want it to be harmed," she said. "We're vegans. We're animal lovers. I called animal control and I told them I don't want him to be put down."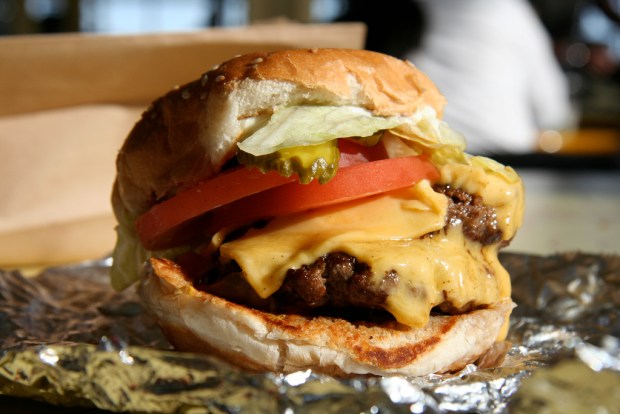 Burgers, Subs & Pizza: Consumers Rank Fave Fast-Food Chains
She's even designed a new cupcake in honor of her famous customer.
"This cupcake is called Teddy Bear, because we wanted to name him," she said.
It was the second bizarre bear-related incident in the Garden State in less than two weeks.
On May 1, a rogue bruin was finally taken into custody after a nearly 30-hour jaunt through Paramus and Ridgewood backyards, some fence-hopping and a trip near a school. That bear was tranquilized and brought to a safe habitat.
11 Tri-State Cities Rank Among 100 Most Dangerous in Nation
Animal control warns residents that garbage cans attract bears, so keep garbage containers in a garage or basement, and only take it out on garbage day. And wash your containers frequently.