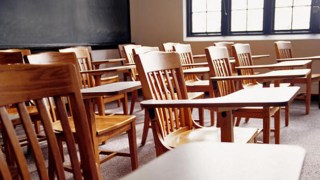 An aide at a Brooklyn school has been charged with assaulting an autistic student in the school cafeteria.
Milton Parker, 58, is accused of punching the 11-year-old boy in the face on Aug. 7 after the child spilled water and apparently didn't understand Parker's commands to clean it up.
Police reviewed a video of the altercation at Public School 225 in Brighton Beach and arrested Parker on charges including assault and endangering the welfare of a minor.
Parker was arraigned Aug. 8 and is due back in court on Aug. 26.
He is being represented by Legal Aid, which does not comment on ongoing cases.
The city Department of Education says Parker has been suspended without pay and called the alleged behavior "unacceptable."