Cereal junkies will soon be able to get their fix all day -- with some sophisticated add-ons like herbs and seasoning -- for nearly $8 a bowl at a new eatery about to open in Times Square.
Kellogg's NYC, set to open July 4 with limited hours for about a week and a half, will offer five cereal bowls, all incorporating Kellogg's brand cereals and milk as the base, plus fruit, nuts, herbs and powders and seasonings, Eater NY reports. A regular bowl will cost $7.50, while a small bowl will cost $6.50.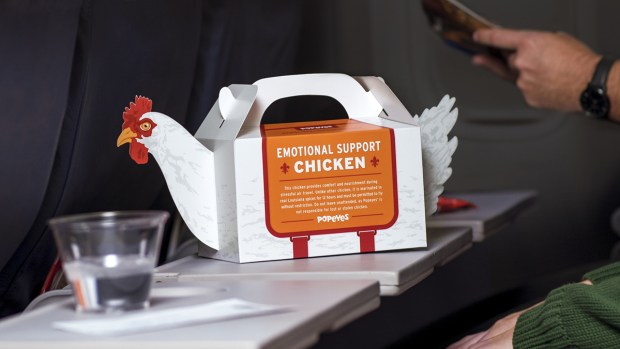 Wild Food Crazes: Emotional Support Chicken
Menu offerings include the Pistachio & Lemon bowl, which includes Special K Original, Frosted Flakes, pistachios, lemon zest and thyme; the Chai Line, which includes Crispix, fresh peaches and chai tea powder; and Berry Au Lait, featuring Frosted Mini-Wheats, fresh raspberries and ground coffee.
Customers can also build their own cereal bowls, or order cereal sundaes made with Blue Marble soft serve. For $9.50 a pop, customers can get creations like the Honey Buzz, which includes Honey Smacks, honey, toasted pecans and banana chips, or Life in Color, which includes Froot Loops, lime zest, marshmallows and passion fruit jam.
The cafe will be open from 7 a.m. to 11 p.m. when it fully opens July 13. See the full menu here.
Kellogg's NYC is the brainchild of Milk Bar chef Christina Tosi and former Per Se general manager Anthony Rudolf. Eater reports the team has signed a five-year lease on the space at 1600 Broadway.
Wall Street Journal notes the openings of branded "experience" stores in New York City, like the Chobani yogurt bar and create-your-own Magnum ice cream bar in SoHo, and Pepsi's Kola House cocktail bar, are part of a larger marketing trend toward in-person customer interaction.