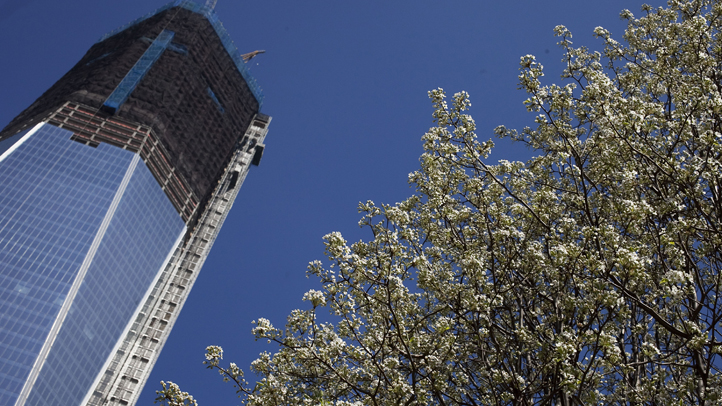 Seedlings from a callery pear tree recovered from the smoldering ashes at the World Trade Center are headed to sites of tragedy in Washington, Mississippi and Texas.
The National September 11 Memorial & Museum says Friday six-foot seedlings from the 9/11 Memorial's "Survivor Tree" will be sent to Oso, Washington, Gulfport, Mississippi and Fort Hood in Killeen, Texas.
In Washington, a mudslide killed dozens in March; in Texas, victims were shot at Fort Hood in 2009 and in April; and hundreds died during Hurricane Katrina in 2005.
Memorial President Joe Daniels says in a statement an e-book about the tree narrated by actress Whoopi Goldberg has also been published.
A Stamford, Connecticut-based tree company harvested seeds from the celery pear and high school students in Queens care for the seedlings.
The "Survivor Tree" — as it's been dubbed — was discovered amid the smoldering rubble, limbs lifeless, roots snapped, trunk blackened.
Workers freed it and it was nursed back to health in a Bronx park.
Now topping 30 feet — four times its size in 2001 — it towers above newly planted trees in Memorial Plaza at the World Trade Center.
Copyright AP - Associated Press