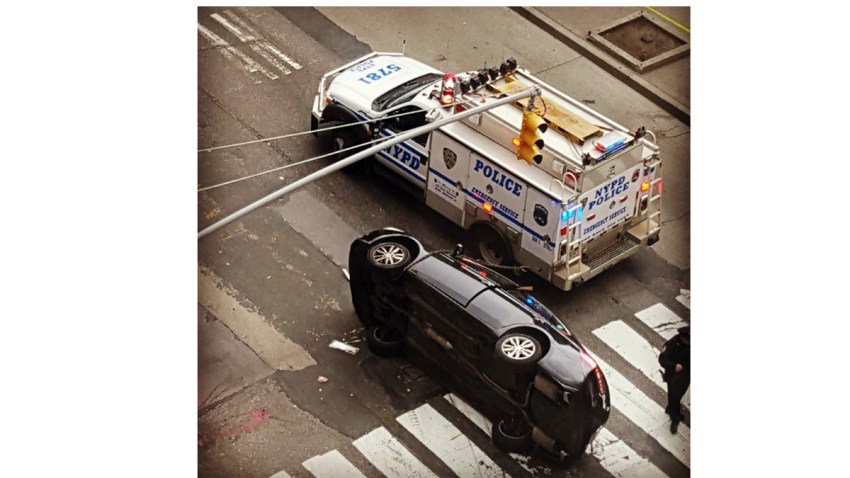 A 77-year-old woman was hit and killed by a livery cab driver while walking in Manhattan Monday morning, police said.

Carol Dauplaise was crossing Madison Avenue at East 36th Street when a Toyota cab hit her while making a left turn onto Madison Avenue, according to police. She was only blocks from her apartment on East 38th Street near Third Avenue.
About 10 people lifted the vehicle off her, The New York Post reported, but the Samaritans' efforts were futile.
She was taken to Bellevue Hospital and pronounced dead, authorities said.
The driver of the cab, 49-year-old Buddhi Gurung, remained on scene, police said. He said he didn't see the pedestrian as he turned at the green light.
He was later arrested and charged with failure to yield to a pedestrian and failure to exercise due care.
The woman's death comes after a string of hit-and-runs over an eight-hour stretch Saturday and Sunday that left three pedestrians in the Bronx, Queens and Brooklyn dead.