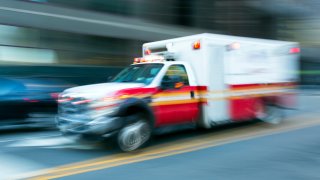 A 5-year-old boy was hospitalized in critical condition after getting struck by a car in a Brooklyn driveway, police said.
The incident occurred just before 3 p.m. on East 12th Street, between Avenue N and Avenue O in Midwood, according to police and fire officials. The child was playing in a driveway when he was struck by a black sedan as it was going in reverse.
The boy was critically injured and quickly rushed to Maimonides Hospital.
The driver of the vehicle, a 49-year-old woman, remained at the scene, police said. There was no word of any charges yet.
An investigation is ongoing.