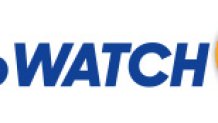 There should be no shortage of must-see action on Day 1 of the 2016 Rio Olympics. From an epic beach volleyball team made of former rivals to key matchups on the basketball court and soccer field, there will be plenty to please your inner competitive nature.
Without further ado, here are our 4 to Watch on Day 1:
DON'T MISS THE ACTION: For a complete rundown of all the day's events in Rio, visit the streaming schedule page for NBCOlympics.com. Watch every event of the 2016 Rio Olympic Games live there, on the NBC Sports App and connected set-top boxes and catch the highlights in primetime on NBC.
1. Kerri Walsh Jennings Back on the Sand
Defending champion Kerri Walsh Jennings and her new partner, April Ross, easily won their opening match with a 21-14, 21-13 victory over Australia that began at 12:34 a.m. and took just 35 minutes. Fellow Americans Casey Patterson and Jake Gibb also won their opener, beating Qatar 21-16, 21-16 on a day U.S. Secretary of State John Kerry visited the venue (as did Italian Prime Minister Matteo Renzi).
[NATL]Olympic Beach Volleyball: Great Bodies, Bikinis and More
Walsh Jennings beat her now partner Ross in the 2012 London gold medal match. The two teamed up after Walsh Jennings' longtime partner Misty May-Treanor retired. Walsh Jennings, a U.S. fan favorite, began playing volleyball when she was 10. She dislocated her shoulder twice in 2015 and had surgery in September. Her nickname? Six Feet of Sunshine.
Highlight from Day 1: Walsh Jennings, Ross sweep Australia in preliminaries
See Past Highlights: Walsh Jennings, May-Treanor win third straight Olympic title
2. Connor Jaeger Dips In
[Rio2016 - OLY]Team USA and Their Moms
Swimmer Connor Jaeger, the Fair Haven, New Jersey, native, finished seventh in the 400m freestyle Saturday afternoon, qualifying for the finals race.
Australia's Mack Horton went on to win the gold medal in the finals, holding off rival Sun Yang of China.
Jaeger added the event to his repertoire for the Rio Games after finishing sixth in the 1500m freestyle at the 2012 Olympics in London. He is the current American record holder in the 1500m free.
See Past Highlights: Hometown hero qualifies for Olympics in Rio
[[388459512, C]]
3. Carli Lloyd Leads U.S. to 1-0 Victory
New Jersey native Carli Lloyd scored and led the U.S. women's soccer team to a 1-0 victory against France in the Group G in a match-up of medal contenders.
[NATL] Olympic Athletes Play With Pups Ahead of the 2016 Rio Games
Lloyd, who is from Delran and went to Rutgers, was the hero of the 2015 Women's World Cup Final when she scored a hat trick against Japan. She also has game-winning goals in the 2008 and 2012 Olympics to her name.
After defeating New Zealand 2-0 Wednesday night, the U.S. women's soccer team will take on France in their pursuit of a fourth straight gold medal. Ranked No. 3 in the world, France will be no pushover, but a victory would be enough to lock in a quarterfinal spot.
The team is also trying to become the first squad to win Olympic Gold after winning the World Cup, a feat they'll try to accomplish without retired veteran stars Abby Wambach and Lauren Holiday.
Highlight from Day 1: Carli Lloyd scores and Hope Solo shines as goalkeeper
See Past Highlights: Notorious Lloyd face-stomp in London
4. US Men Dominate China 119-62 in Basketball Opener
[NATL] Meet Team USA: Men's Basketball Team
Kevin Durant and this new-look U.S. Olympic basketball team look just as dominant as the ones who slammed and jammed their way to the last two gold medals.
Durant picked up right where he left off in the 2012 Olympics with 25 points, and the Americans routed China 119-62 on Saturday in their opening game.
The new Golden State Warriors star scored 30 points four years ago in the gold-medal game, when the Americans held off Spain for the championship. Only he and Carmelo Anthony returned from that team, but the new guys were plenty ready for their Olympic moment.
Anthony finished with nine points and made by history becoming the first U.S. male to play basketball in four Olympics.
See Past Highlights: 'Melo takes low blow in London