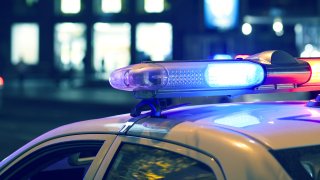 Four NYPD officers were recovering Sunday after an alleged drunk driver crashed into their vehicle on Staten Island, a department spokesperson said.
Police sources said the officers were in plainclothes when the pickup truck they were in was sideswiped by another vehicle.
The crash happened Sunday morning shortly before 10 a.m. near Livermore Avenue and Forest Avenue.
The four officers were taken to Richmond University Medical Center with minor injuries, police said.
Police arrested the driver, 39-year-old Brian Manning of Staten Island. He faces several charges including DWI.
Contact information for Manning's attorney was not immediately available.
Copyright NBC New York