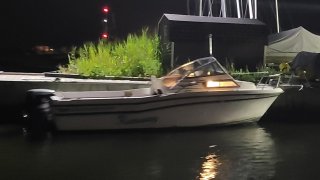 Three people were rescued early Sunday after spending hours in the waters off Long Island.
Suffolk County police said they received a distress call from a boater at about 2 a.m. Sunday reporting three people missing from the boat.
County police marine bureau officers located the boat about one mile offshore in Bayport and searched the area along with other officers in a police helicopter.
The three missing people were located about a mile from the boat, where they had drifted while swimming. They had been in the water about three hours, and only one wore a flotation device, according to police.
The three — identified as 33-year-old Michael Fusco of Patchogue, 28-year-old Toni Arango of North Massapequa and 28-year-old Leo Lopez-Garcia of Huntington Station — were taken ashore and evaluated by the Sayville rescue squad.
Copyright AP - Associated Press