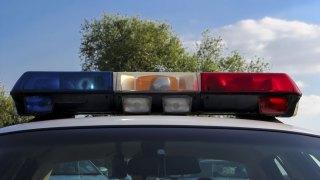 Three teenage girls are wanted in two violent robberies in the Bronx, police said.
The girls, who police say are between 15 and 17, first tried to rob a 74-year-old woman Sunday around 5 p.m. near Kelly Street and East 156th Street in Longwood.
The woman was walking on Kelly Street when the three teens approached her from behind, pulling away her purse and forcing her to the ground, police said. The woman sustained minor injuries.
The three teens attacked and robbed another woman on Monday at 2 p.m. near Bryant Avenue and East 165th Street, according to police.
The 57-year-old woman was also attacked from behind by the victims, who put her in a headlock before forcibly taking her purse and fleeing toward Whitlock Avenue, police said. The victim sustained minor injuries.
Anyone with information is asked to call Crime Stoppers at 800-577-TIPS.