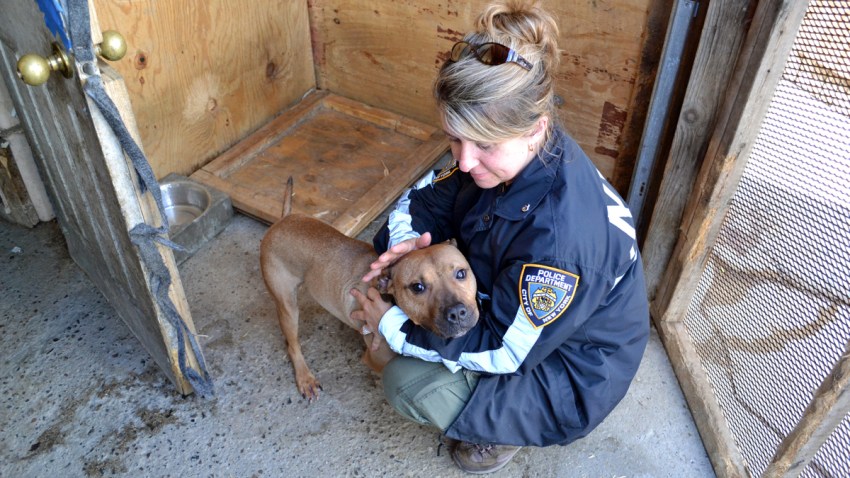 Twenty allegedly abused pit bulls were taken from a Queens home Thursday as the NYPD's newly formed Animal Cruelty Investigation Squad helped bust an alleged dog-fighting ring.
Members of the squad, along with officers from NYPD's 113th Precinct and the ASPCA's Forensic Investigative Team, executed a search warrant inside a St. Albans home Thursday afternoon as part of a dog-fighting investigation, police said.
Investigators found 20 starved and scarred pit bulls inside the home. The dogs were all taken to the ASPCA's main office for medical care.
Two suspects living in the home, Addison Holder, 44, and Keisha Hall, 33, were each charged with multiple counts of animal cruelty and animal fighting, as well as criminal possession of a controlled substance for methamphetamine found in the house, police said.
It wasn't immediately clear if Holder and Hall had attorneys.