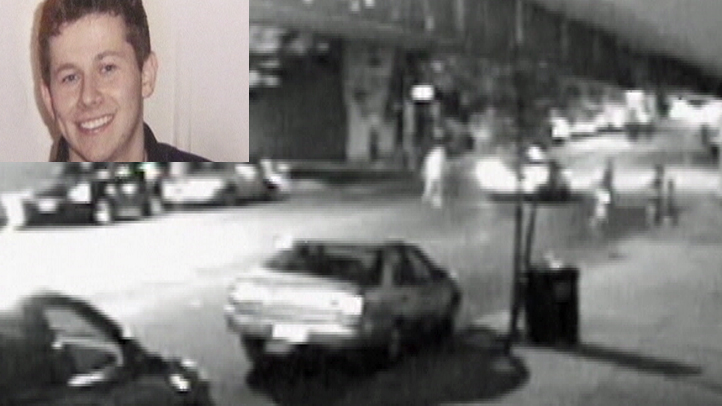 Two teenage girls and a 16-year-old boy have been arrested in connection with a vicious assault on a young New Jersey man that left him in a coma.

Bayonne police tell NBC New York they are waiting for three other teenagers to surrender in connection with the brutal attack and are trying to track down a fourth teen who is currently out of town.

The group is accused of beating 22-year-old Dawid Strucinski after he tried to stop a scuffle that broke out at Broadway and 14th Street at about 3 a.m. Sunday.

The two girls arrested in connection with the incident are ages 14 and 17. The 16-year-old boy is accused of punching Strucinski in the head, and then repeatedly kicking him in the head and body once he fell to the ground, police said.

The charges against the three arrested teens weren't immediately clear and it wasn't known if they had lawyers.

Strucinski is breathing on his own but remains in a coma.

Bayonne Deputy Police Chief Ralph Ciani called the horrific incident a crime of opportunity.

Police are also investigating reports that the teenagers had been to a house party in the area earlier that night and are seeking more information about the "circumstances surrounding that event," according to police.