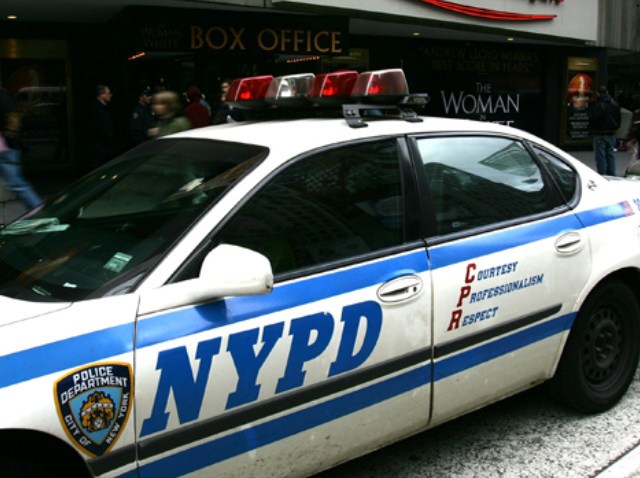 Two New York City police officers are among eight people charged with robbing about $1 million of perfume from a New Jersey warehouse.

Federal prosecutors say Officers Richard LeBlanca and Brian Checo, who both worked in Manhattan's 34th Precinct at the time of the incident, and the others are scheduled to appear in Newark's U.S. courthouse at 2 p.m. Friday.

A third defendant, Orlando Garcia, was a former New York City police officer.

Read the complaint (PDF).

The criminal complaint alleges Checo and LeBlanca entered the warehouse in Carlstadt on Feb. 9, brandished guns and badges and yelled, "NYPD! Hands up!''

Garcias, Gabriel Vargas, who also faces charges in the case, and at least one other unidentified man then showed up and helped the cops restrain nearly a dozen In Style USA employees, securing their hands behind their backs with plastic ties.

At one point, one of the alleged robbers told the store employees that they were performing a routine "inspection" of the storage facility. When one of the employees asked why they had to be restrained if the inspection was "routine," he was taken aside to speak with one of the men involved in the operation, who flashed his badge and ordered the employee to hand over any surveillance equipment used by the facility along with any cash in the company's cash drawer, according to the complaint.

The victim complied, turning over the equipment and about $3,000 to $4,000 in cash that had been in the cash drawer.

While the officers and two others engaged in the armed robbery, four other men, along with more than a dozen day laborers apparently hired to assist in the operation, loaded hundreds of brown boxes, all containing various types of perfume, into trucks the suspects had rented in advance of the operation, according to the complaint.

Once the trucks were loaded, two of the defendants named in the complaint drove them away.

Carlstadt police arrived at the warehouse at about 9:30 p.m. after receiving a 911 call. They arrested two of the suspects and seized two trucks that contained hundreds of boxes of perfume inventory meant for sale in New York and other national and international locations. Law-enforcement officers then confirmed the two trucks seized were the same trucks rented by LeBlanca, Checo and Garcia.

There's no word if any of the suspects have obtained lawyers.
Copyright AP - Associated Press