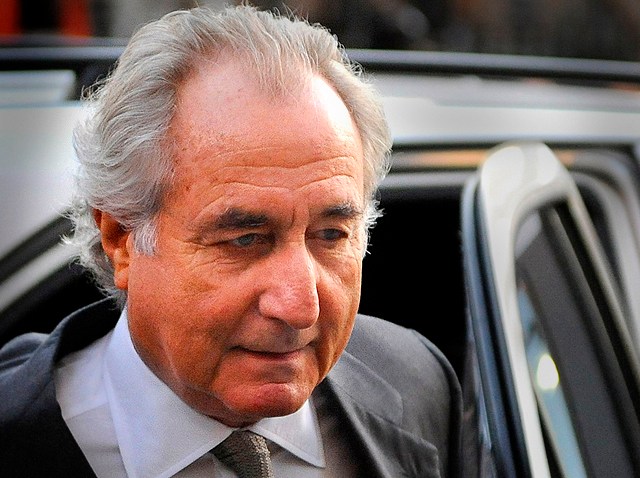 Two of Bernard Madoff's former employees have been arrested in connection with the disgraced financier's $65 billion Ponzi scheme.
The FBI arrested Jerome O'Hara and George Perez, who used to program computers for Bernard L. Madoff Investment Securities, LLC, this morning at their homes on charges of conspiracy, falsifying books and records of a broker-dealer and falsifying books and records of an investment adviser.
O'Hara and Perez began working for Madoff in the early 1990s, primarily working to develop and maintain computer programs that supported the operation of Madoff's investment advisory business, according to the complaint. By law, the company was required to keep certain books and records of clients, purchases and sales of securities and other details.
The SEC conducted at least five reviews into Madoff's company between 2004 and 2008 to evaluate compliance with federal regulations. The criminal complaint against O'Hara and Perez alleges that they, in concert with Madoff and his former employee Frank DiPascali, Jr., attempted to dupe the SEC by developing computer programs that generated fake books and records to keep the Ponzi scheme under the radar.
In 2006, they met with Madoff and told him they wouldn't lie for him any longer, according to the criminal complaint. Then they each received raises of about 25 percent and net bonuses of about $60,000.
O'Hara, 46, of Malverne, and Perez, 43, of East Brunswick, N.J., are scheduled for arraignment later today. If convicted, they could face up to 30 years in prison.
"Jerome O'Harand George Perez allegedly helped construct Bernie Madoff's house of cards," U.S. Attorney for the Southern District of New York Preet Bharara said in a statement. "The computer codes and random algorithms they allegedly designed served to deceive investors and regulators and concealed Madoff's crimes. They have been charged for their roles in Madoff's epic fraud, and the investigation remains ongoing."
In addition to creating programs to hide the Ponzi scheme, the complaint alleges the suspects changed the names of account holders to explain why the SEC couldn't track certain things, changed details about the number of shares, execution times and transaction numbers for trades reported by the company, altered the names of the parties from which the company bought and to which it sold securities, generated fake commission reports and fraudulent documents and allowed DiPascli to change computer programs needed to cook the books, among other allegations.
Meanwhile, Madoff remains behind bars serving his 150-year sentence for running the $65 billion operation. DiPascali, his right hand man, has also pleaded guilty and has offered to cooperate. But the judge in that case did not grant bail saying he should offer his cooperation from a prison cell given the crimes he committed.
Earlier this month, David Friehling, Madoff's long-time outside auditor, pleaded guilty to nine criminal counts in connection with the massive Ponzi scheme.