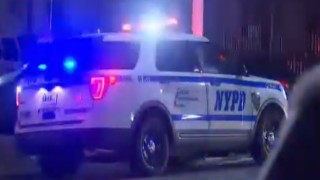 New York City police say two people have been arrested for allegedly tearing face masks off Jewish people in Brooklyn.
The NYPD arrested the perpetrators some time after the Sunday night attack near Bedford Avenue and Ross Street in Williamsburg, Mayor Bill de Blasio confirmed.
Videos posted to social media late Sunday by Williamsburg News and The Belaaz, an NYC-based Jewish media outlet, showed large police response and gathered crowds.
The mayor said a male and female were taken into custody and face hate crime charges.
"Whether it is this horrible anti-Semitic act that we saw or the horrible anti-asian acts we saw in previous weeks, none of these acts of bias or discrimination are acceptable in New York City," de Blasio said Monday.
No other information was immediately available.
Copyright NBC New York