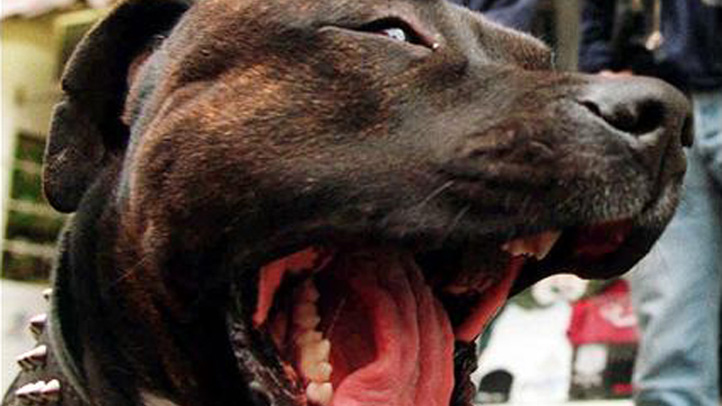 Police on Long Island say they've charged a teenager with assault after he and two other people dangled a 14-year-old boy over a pit bull and the dog bit him.
Nassau County police say 18-year-old Christian Siley and two other men who remain at large grabbed the boy around 7:30 p.m. Saturday in front of a home in Hempstead. Officers say the trio dangled the teen sideways over a fenced-in area that contained a pit pull.
The suspects called the dog over to them and police say the dog then bit the teen three times in the leg. He got stitches on his leg at a local hospital and released.
Siley, who knows the boy, is charged with second-degree assault and endangering the welfare of a child, according to police on Long Island. He's scheduled to be arraigned Monday.
Officials say the reasons for the incident aren't known yet.
It was not immediately clear if Siley had an attorney.
Copyright AP - Associated Press