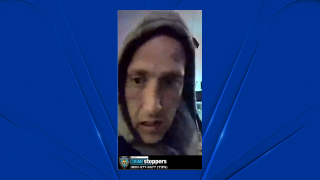 Police are on the hunt for a brazen thief who forced his way into the office of a notorious Manhattan eye surgeon building early one Sunday and allegedly stole $125,000, authorities said.
The suspect allegedly forced his way into Park Avenue Lasek at 102 East 25th Street on April 24 around 4 a.m.
The practice belongs to Dr. Emil Chynn, who has appeared on Bravo's "Millionaire Matchmaker" and once went on Howard Stern's radio show to offer his $100,000 Ferrari to anyone who could find him a wife, among other activities that have made headlines. Chynn has not been named in the complaint, however.
Cops say the suspect grabbed the loot from a safe before running off. Police released a photo of him (above).
Anyone with information is asked to call Crime Stoppers at 1-800-577-TIPS.
Copyright NBC New York