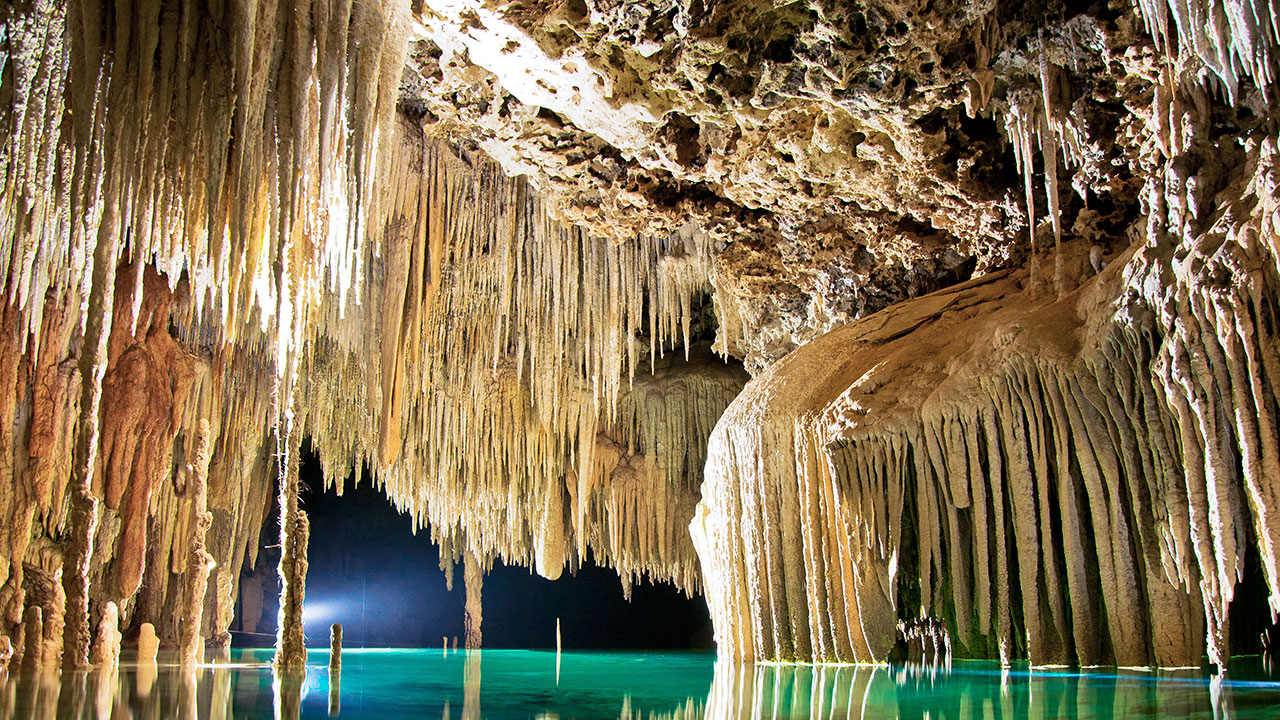 1. Eco Park Adventures
Adventure options abound in Cancun and Riviera Maya. From zip lining tours to bike riding through virgin jungle to repelling into caves, getting off the beaten path is as fun as it is otherworldly. Looking for the ultimate adventure? Explore the underground river of iconic Río Secreto, where thousands of stalactites and stalagmites create a magical crystal museum.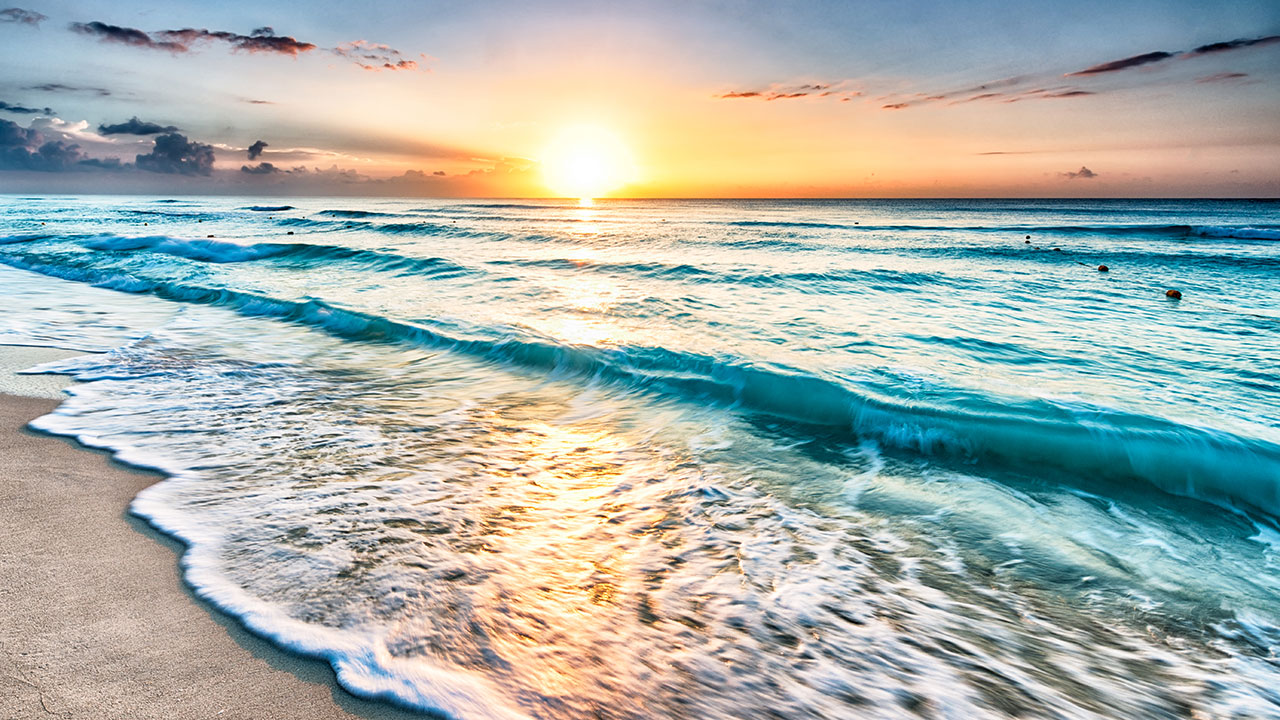 2.Pristine Beaches and Turquoise Waters
Blessed with miles of coastline, Cancun and Riviera Maya boast some of the world's best beaches. Think pristine sand and gentle, turquoise waters. Spend the day lounging as you disconnect from reality, or get out on the water and get active by windsurfing, renting a catamaran or booking a sport fishing outing.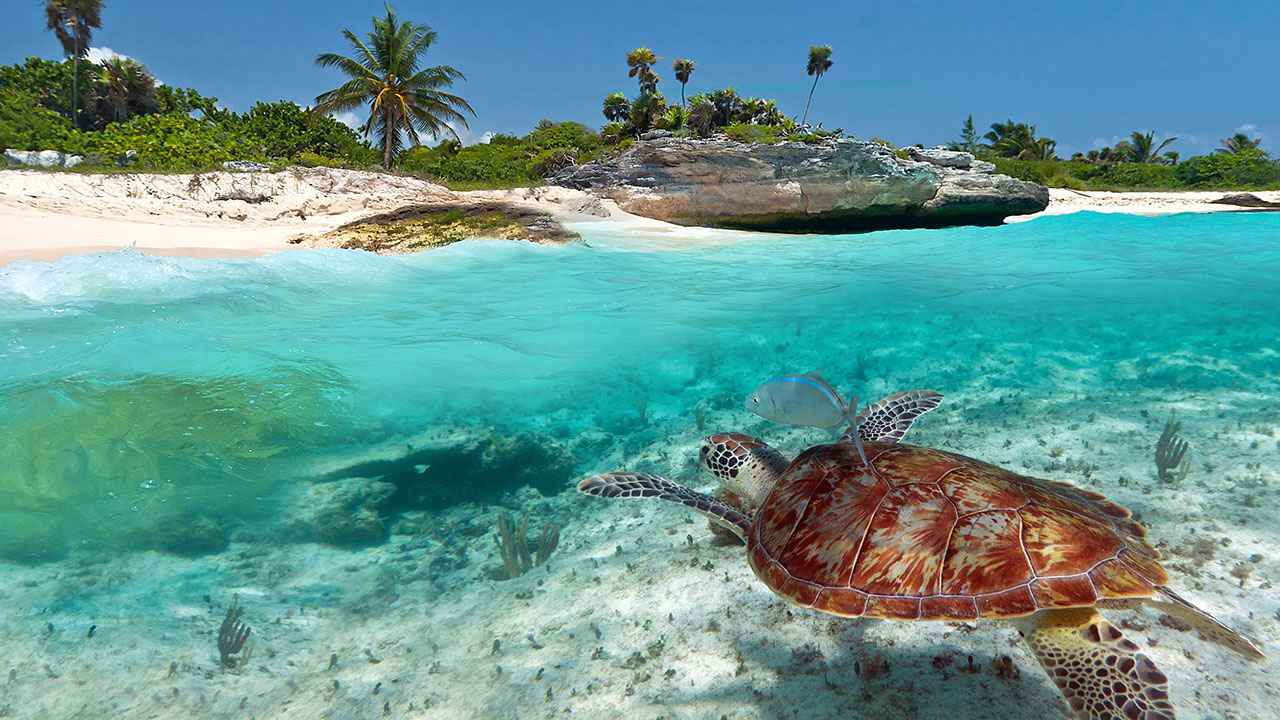 3. Unforgettable Diving
Swim with dolphins, snorkel with whale sharks in a biosphere reserve, dive through MUSA, an underwater sculpture museum, and marvel at over 500 fish species populating the world's second largest Barrier Reef. But the underwater fun doesn't stop there. Book a trip to explore an underground river system or jump in one of countless cenotes — secret limestone swimming holes that pock the forests of Quintana Roo.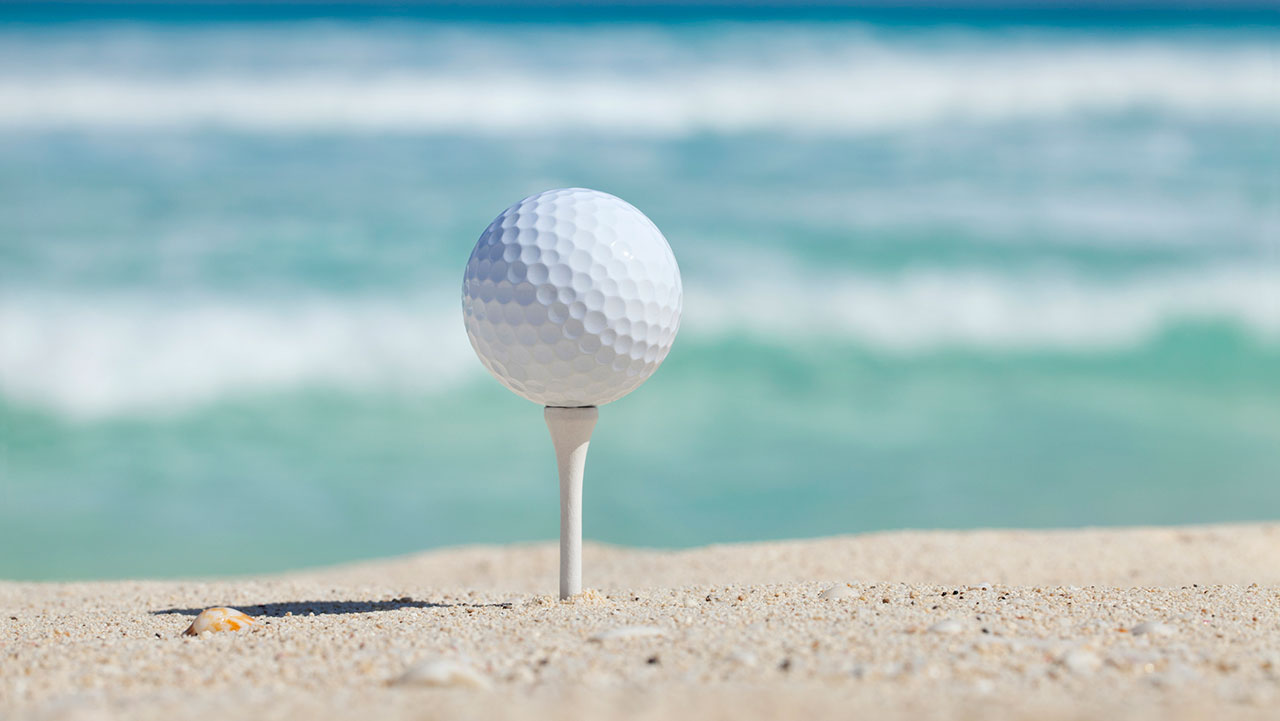 4. Golf With a View
Imagine teeing off and seeing verdant greens and beyond them white sand beaches and sun-dappled turquoise waters. Well, you've just pictured playing a round of 18 on one of Riviera Maya's many courses — a region that is as golf-blessed as it is breathtaking. You'll love the internationally-renowned links of Cancun, with world-class courses designed by legends like Jack Nicklaus and Greg Norman.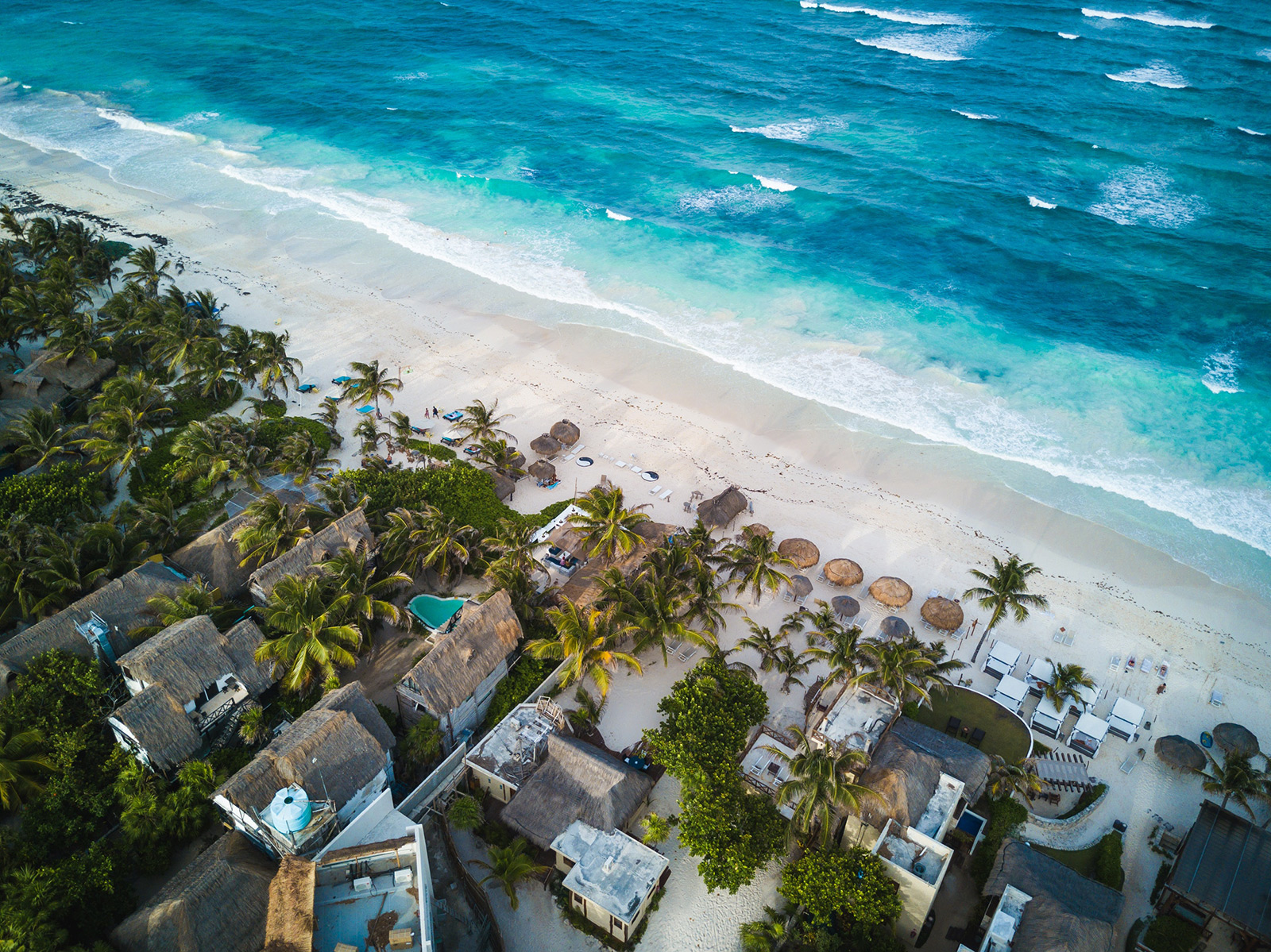 #VisitRivieraMaya
Adventure abounds in Mexico's stunning Riviera Maya. Relax on pristine beaches, immerse yourself in history, or treat yourself to a luxurious stay in a world-class resort. Click here to plan your trip today.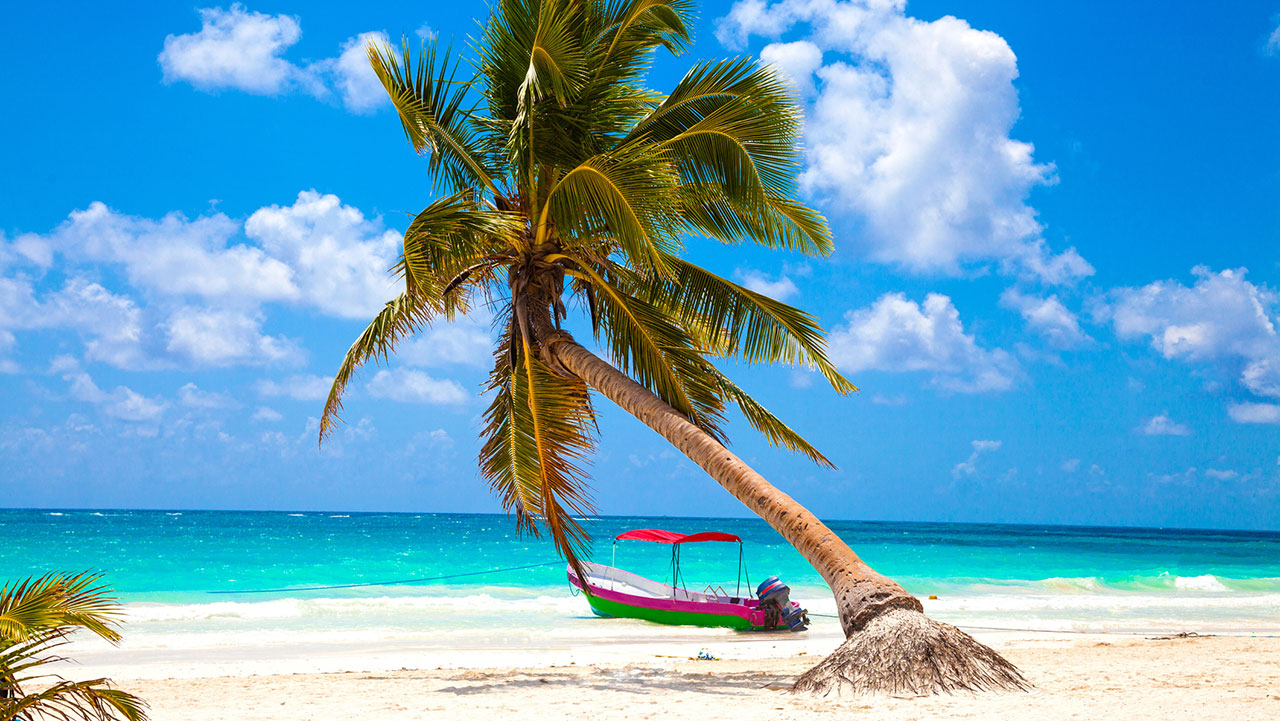 5. Island Escapes
The islands of Quintana Roo are easily accessible yet feel a world away. You can stroll down white sand streets and past colorful homes on quaint Holbox Island. In Cozumel, you will be able to dive and discover the Mesoamerican Barrier Reef, the second largest barrier reef in the world. Or head to Contoy Island, an uninhabited National Park and Bird Sanctuary brimming with wildlife that is the most important sanctuary in the Mexican Caribbean. There's also Isla Mujeres, with its laid-back vibe, excellent cuisine and uncrowded beaches.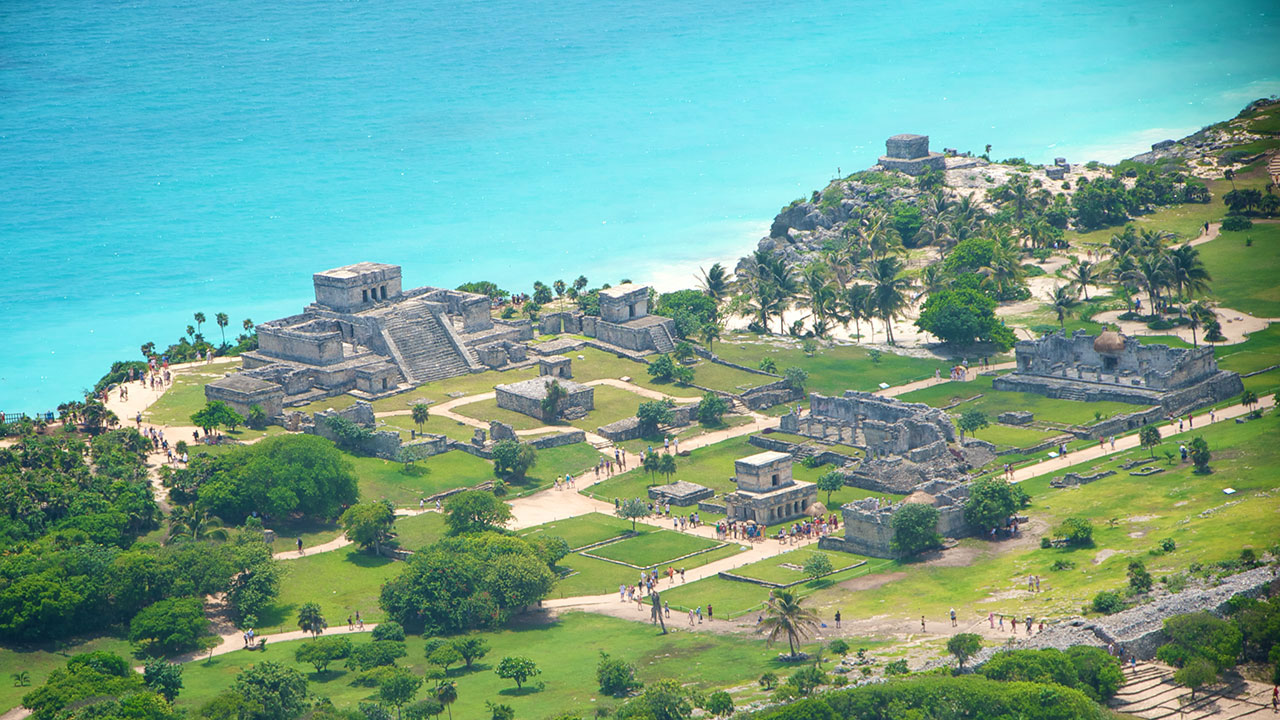 6. Archaeological Wonders
Mayan sites and temples are so plentiful in Quintana Roo that they continue to be discovered to this day. The zone is majestic, with thousand year sites dotting destinations like Tulum, Coba, Muyil, El Rey, Kohunlich, and more. Don't skip a visit to Cancun's Maya Museum, home to one of the most significant archaeological collections of Mayan culture in Mexico, and includes pieces from Quintana Roo, Palenque and Chichen Itza. Check out El Meco, too, an archaeological area that belongs to Isla Mujeres.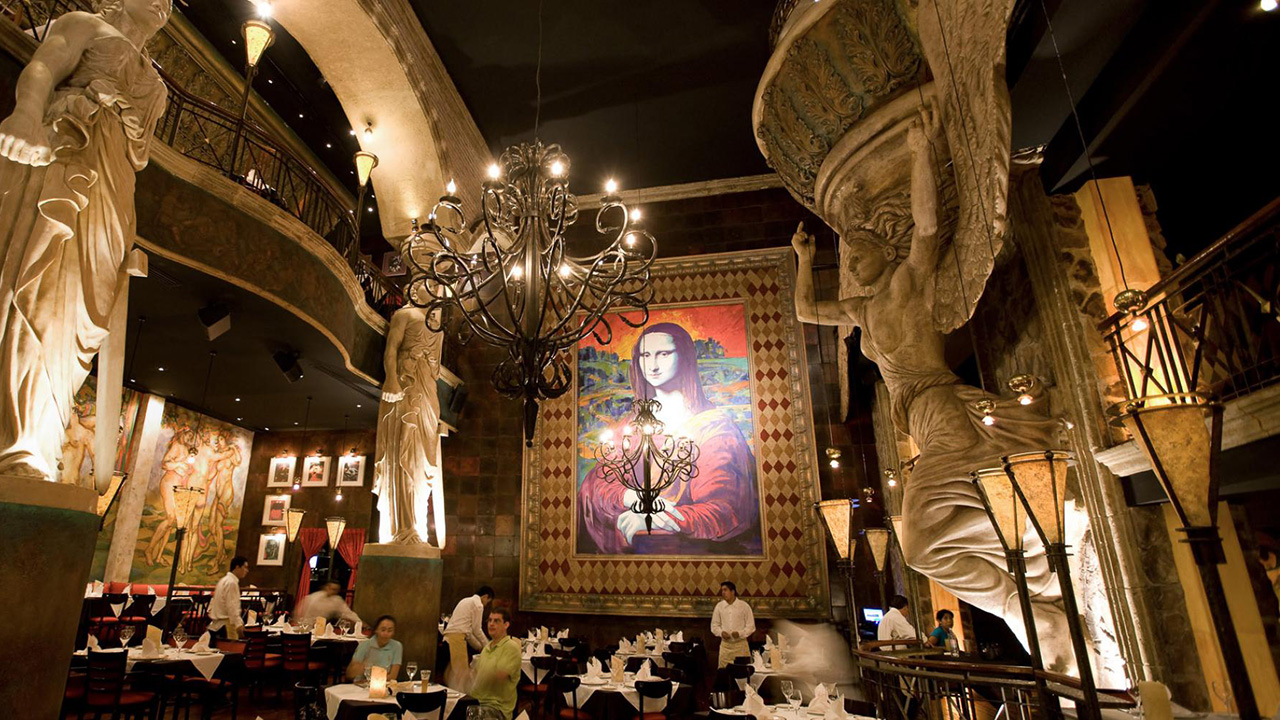 7. Vibrant Culinary Scene
From organic eateries to Michelin-starred fine dining experiences, Quintana Roo's vibrant array of restaurants offer distinctive flavors for any palate. Sample fresh seafood, low calorie organic Mexican fare, indulgent lobster-topped pizza, Italian fusion and 100 percent natural ice cream. Looking for the right atmosphere? You'll find mom and pop restaurants, food trucks replete with DJs, and avant-garde spots that pair distinctive dishes with contemporary art.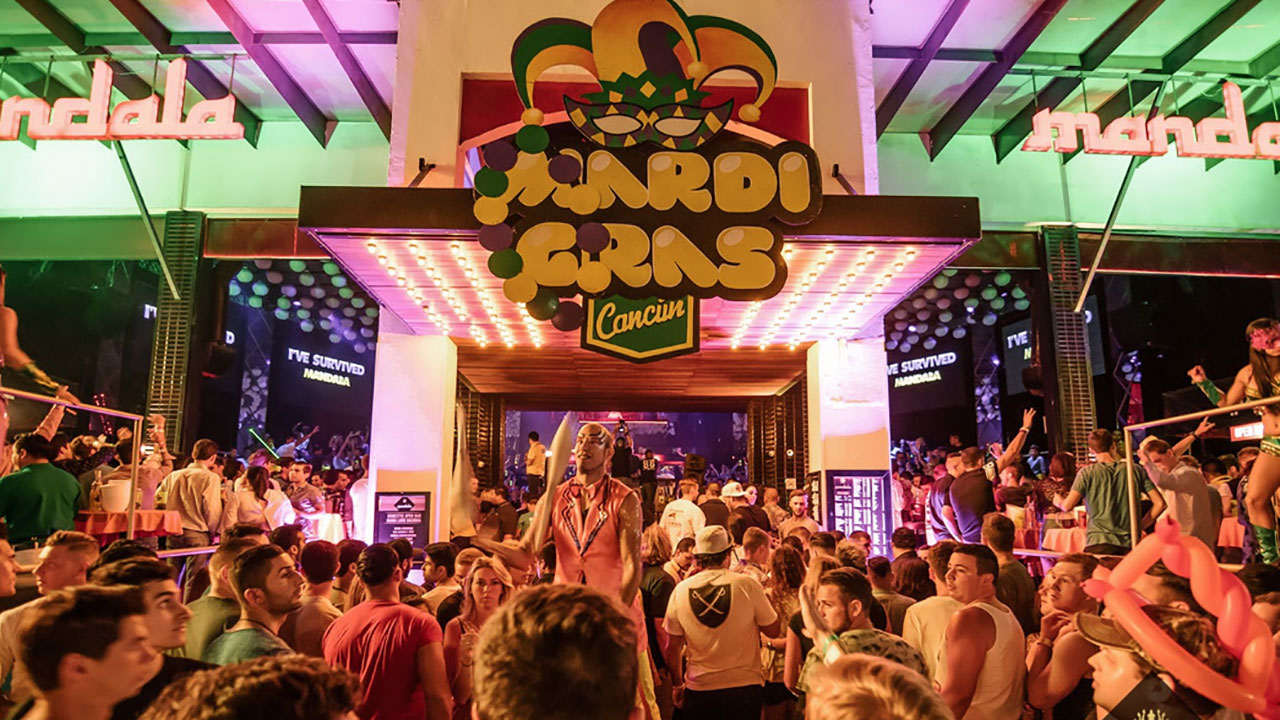 8. Nightlife
There's never a shortage of entertainment options in Cancun once the sun sets. From craft cocktails at an intimate bar to a bumping nightclub to a magical experience at Cirque Du Soleil, you'll be transported every evening. Or maybe a dinner and a show aboard a pirate ship is more your speed? However you like to get down after dark, Cancun has got the perfect night out on the town for you.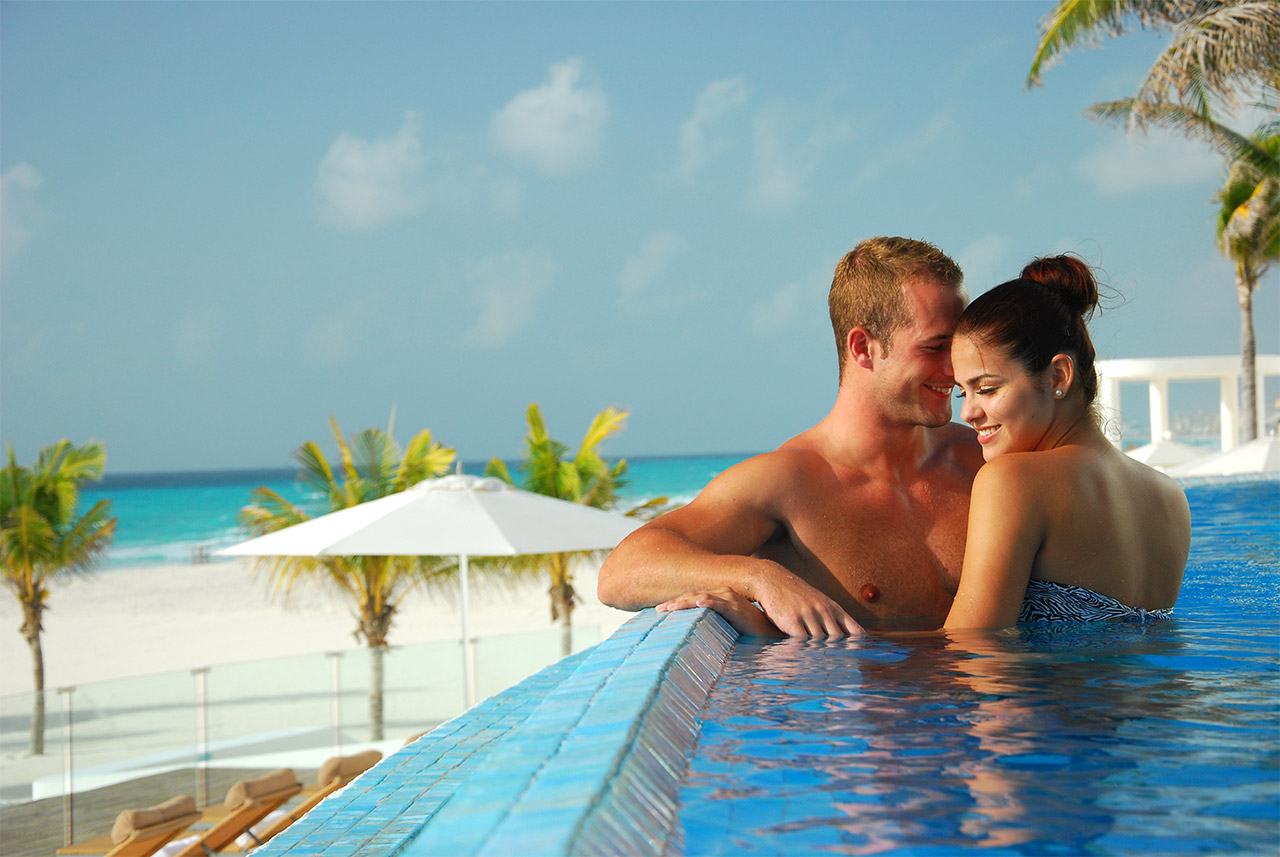 9. Romance
Whether you are in the early stages of your relationship or are ready to tie the knot, Cancun and Riviera Maya provides the stunning backdrop for your romantic getaway. It's the ideal destination for weddings and honeymoons. Host a dream wedding on a beach, in a natural park, or on board a boat, and let certified wedding coordinators and professional suppliers do the heavy lifting for you.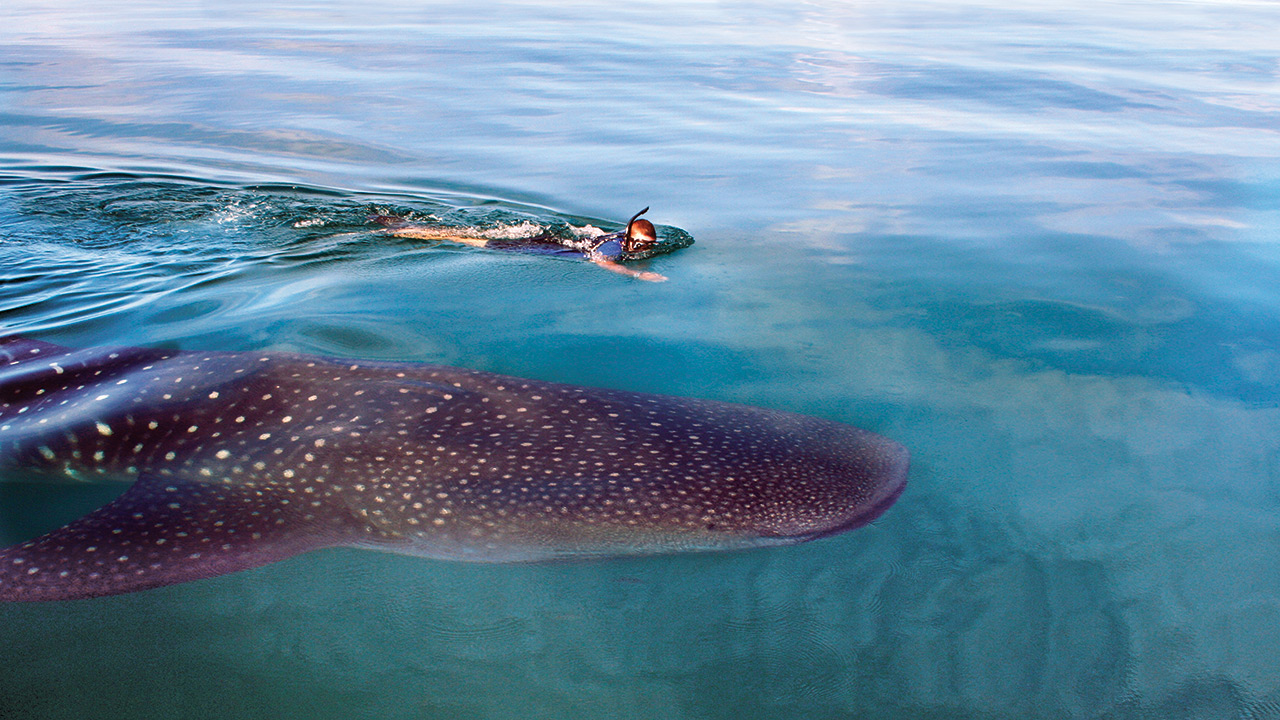 #VisitCancun
Known as the "Jewel of the Mexican Caribbean," Cancun delivers everything from culture to cuisine, nature to nightlife. Click here to plan your trip today.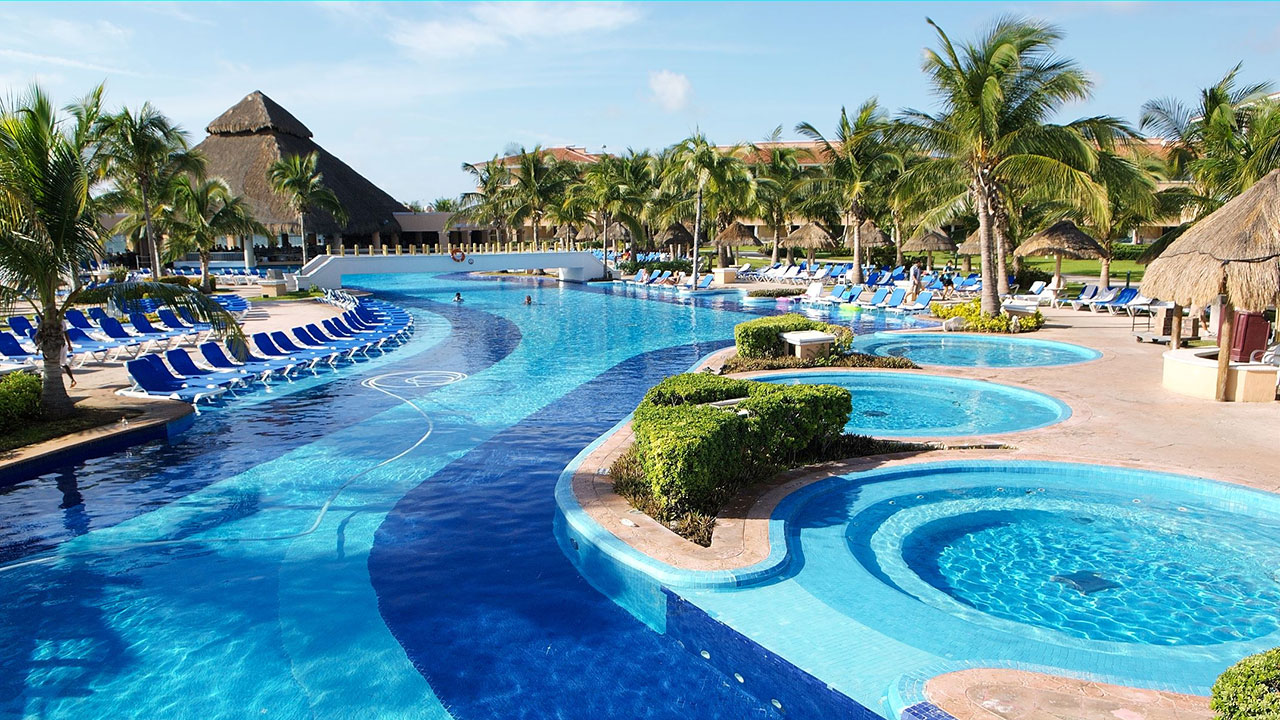 10. Luxurious Resorts
No matter how your tastes or budget runs, you can find the perfect hotel or resort in Cancun and Riviera Maya. Book a stay in a romanic boutique hotel, where rustic Mexican heritage blends seamlessly with modern design and amenities; try an all-inclusive resort that's ideal for the entire family; or splurge on a European luxury-style hotel. No matter where you'll stay, you'll be in paradise, right here in Quintana Roo on Mexico's Caribbean.