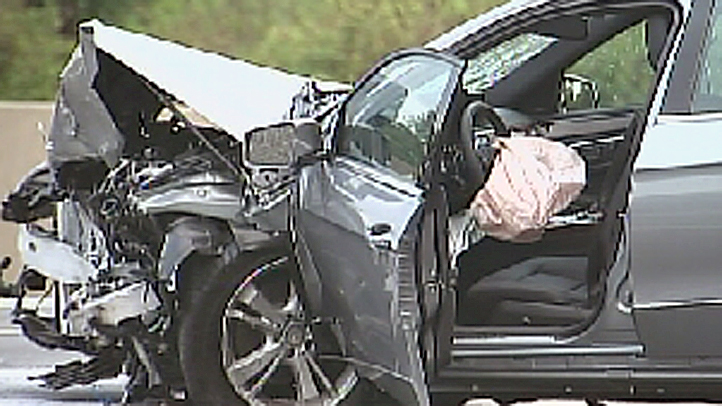 Nassau County police say one person is dead and two others are injured after an early morning wrong-way collision on the Long Island Expressway.

Sgt. Stephen Fitzpatrick says a Honda entered the westbound lanes of the highway but was going eastbound, around 4:15 a.m. Sunday in Jericho.

The Honda collided with a Mercedes going westbound. The Honda's driver was killed. A passenger in that car was extricated and taken to the Nassau University Medical Center, where she was in serious condition.

Police say the driver of the Mercedes was in stable condition.
Get the latest from NBC 4 New York anytime, anywhere. Follow us on Twitter, Facebook and Google+. Get our apps here and sign up for email newsletters here. Get breaking news delivered right to your phone -- just text NYBREAKING to 639710. For more info, text HELP. To end, text STOP. Message and data rates may apply.

Copyright AP - Associated Press