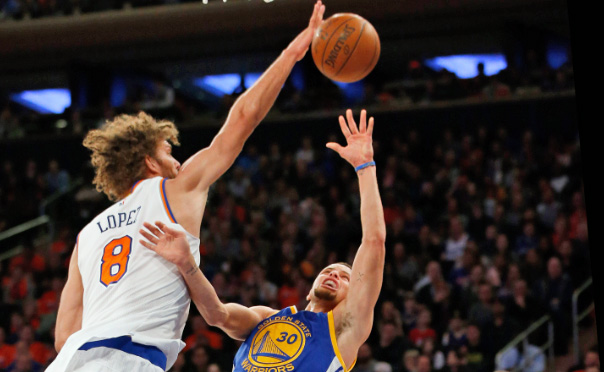 Klay Thompson woke the Warriors from their slowest start of the season with 17 of his 34 points in the second quarter, Draymond Green tied the franchise record with his ninth triple-double of the season, and Golden State beat the New York Knicks 116-95 on Sunday night for its seventh straight victory.
Green made all nine shots as the Warriors (44-4) wrapped up January at 40 games over .500 even with a quiet 13 points from Stephen Curry. He was just 5 for 17 from the field on a court where he's enjoyed some big performances.
Green finished with 20 points, 10 rebounds and 10 assists for the Warriors, who were held to a season-low 18 points in the first quarter. They charged back with 64 over the middle two quarters -- the Knicks had only 65 total through three -- and looked back to normal after a sluggish Saturday in Philadelphia.
News
Top news stories in the tri-state area, in America and around the world
Green, who leads the league in triple-doubles, matched Hall of Famer Tom Gola's total from the 1959-60 season.
Carmelo Anthony had 24 points and 10 rebounds for the Knicks, who lost for the fifth time in six games.
Copyright AP - Associated Press