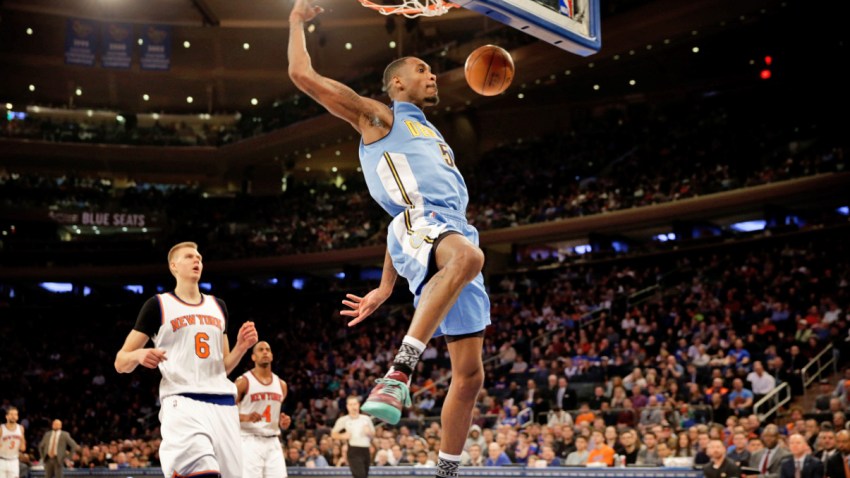 Rookie Emmanuel Mudiay scored nine of his 15 points during a decisive fourth-quarter run, and the Denver Nuggets beat the fading New York Knicks 101-96 on Sunday.
Former Knicks forward Danilo Gallinari and Will Barton each had 19 points to lead the Nuggets, who won for the third time in four games. But it was Mudiay, who was just 2 for 12 through three quarters, who delivered nearly all the points during an 11-2 spurt that put the Nuggets in control after the game was tied at 86-all.
Kristaps Porzingis had 21 points and 13 rebounds for the Knicks, who have lost five in a row and nine of 10 since they were 22-22 and looking like a realistic playoff team.
News
Top news stories in the tri-state area, in America and around the world
Carmelo Anthony returned to face his former team after missing a game to rest his sore left knee, finishing with 21 points, seven assists and six rebounds. But he shot just 7 for 19, missing a rushed, long jumper with the Knicks trailing by three and about 10 seconds left.
Denver ended a four-game losing streak at Madison Square Garden.
Copyright AP - Associated Press