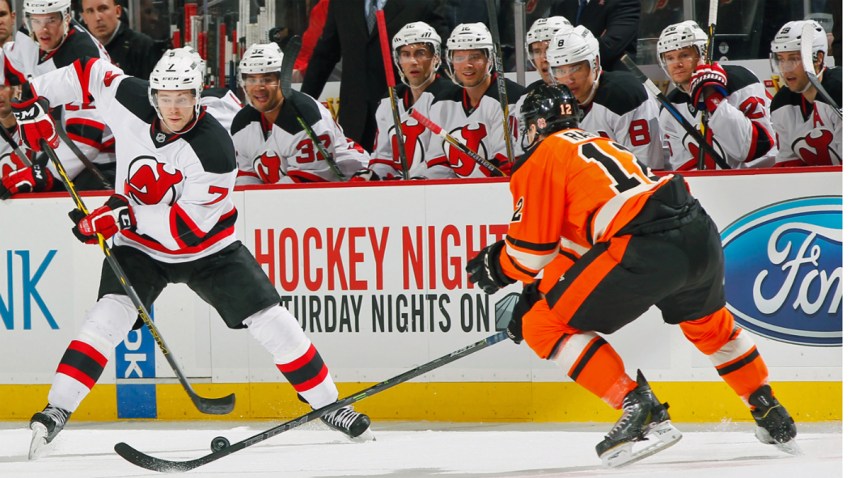 Adam Henrique scored two goals and Keith Kinkaid had 25 saves in his return to the lineup to lead the New Jersey Devils to a 5-2 victory over the Philadelphia Flyers on Sunday night.
Jacob Josefson broke a second-period tie with a short-handed goal and defenseman Eric Gelinas added a power-play tally to help the Devils bounce back from a disappointing loss to Columbus and send the Flyers to their second loss in two days.
Stephen Gionta also scored and Steve Bernier added three assists in the game between teams whose playoff hopes are fading.
News
Top news stories in the tri-state area, in America and around the world
Ryan White and Michael Raffl scored for the Flyers, who did not seem at their best after blowing a late lead to Boston on Saturday before losing in overtime. Steve Mason had 16 saves.
The result left Philadelphia seven points behind Boston in the race for the final wild-card spot in the Eastern Conference. The Devils are 10 behind the Bruins, who have played two less games than the Flyers and one less than New Jersey.
The big goal for the Devils was Josefson's fourth of the season. With Devils' defenseman Adam Larsson off for hooking, defenseman Andy Greene sent a pass that Josefson carried into the Flyers zone and dropped to Gionta. Mason made the save on Gionta's shot but Josefson got the rebound and scored for a 2-1 lead.
Copyright AP - Associated Press