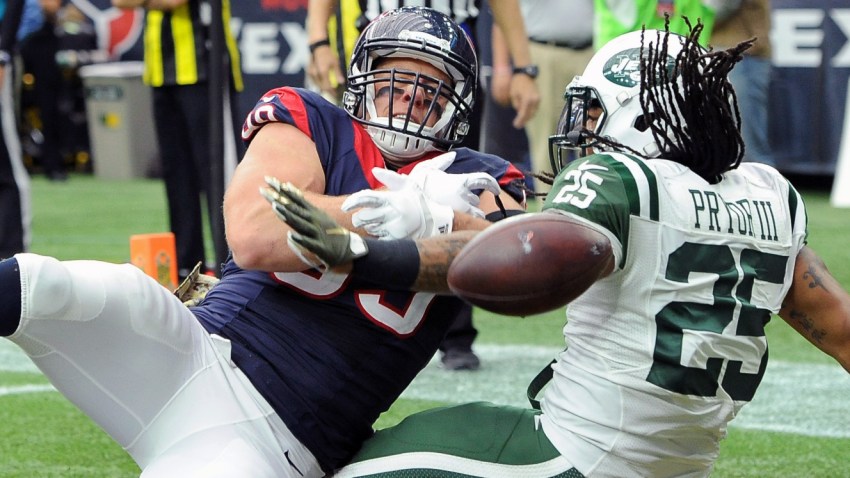 DeAndre Hopkins had two touchdown catches and Alfred Blue caught a TD pass from receiver Cecil Shorts to help the Houston Texans to a 24-17 win over the New York Jets on Sunday.
The Texans (5-5) have won three games in a row for the first time since 2012. And they did it with T.J. Yates, who threw for 229 yards in his first start since Jan. 15, 2012, in the playoffs for Houston as a rookie.
The game was tied in the third quarter when the TD pass by Shorts made it 17-10. Yates and Hopkins linked up for a 20-yard score on the next possession.
News
Top news stories in the tri-state area, in America and around the world
Ryan Fitzgerald, who played after having surgery on his non-throwing thumb on Nov. 13, got New York within 24-17 with a touchdown run with 4 1/2 minutes left, but was intercepted on the next two drives
Copyright AP - Associated Press