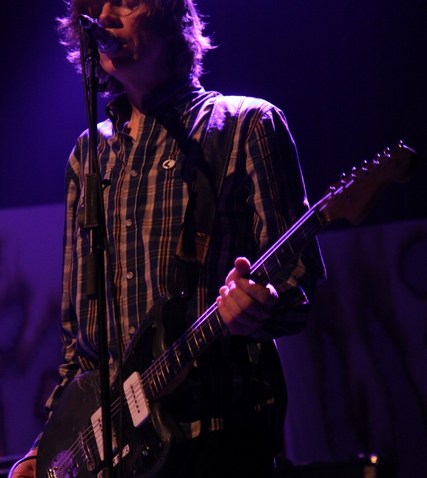 A former Jets first-round pick and recently fired ESPN analyst accused of attacking his girlfriend at a Connecticut hotel, leaving her with red marks on both sides of her neck and a bump on her head, says the woman's injuries were caused by rough sex, according to court records.
Hugh Douglas, 42, of Bryn Mawr, Penn., a former defensive end who earned AP's NFL Defensive Rookie of the Year award when he debuted with the Jets in 1995, was arrested in downtown Hartford Sunday after police said he aggressively attacked a woman at the Marriot Hotel at Adriaen's Landing.

Court documents allege Douglas "grabbed her by the neck," picked her up, carried her down the hall toward the room and "slammed her into the walls several times." The victim, who showed signs of strangulation on her neck and had a lump on her head, told police she blacked out because she could not breathe.
Douglas told investigators rough sex caused her injuries.
News
Top news stories in the tri-state area, in America and around the world
He was arraigned Tuesday on strangulation and assault charges. He posted $50,000 bail and is due in court Oct. 21.

Douglas' attorney, Corey Brinson, said the matter is ultimately a misunderstanding.

He said the girlfriend allegedly made conflicting statements to authorities, including telling them she couldn't remember much of the evening. Hotel security, not the girlfriend, called in police, he added.

"Mr. Douglas maintains his complete innocence and we are certain that he will be vindicated through the court process," Brinson said.
Douglas spent two years with the Jets before he was traded to Philadelphia, where he recorded the best performances of his 10-year NFL career, earning three Pro Bowl selections and two All-Pro selections.

After a one-year stint with the Jacksonville Jaguars in 2003, he returned to the Eagles in 2004 but was cut prior to the 2005 season.

In August 2011, he joined ESPN as an NFL studio analyst and started working as a full-time analyst on ESPN2's "Numbers Never Lie" 13 months later. He left last the network last month following a racially charged confrontation with a colleague.