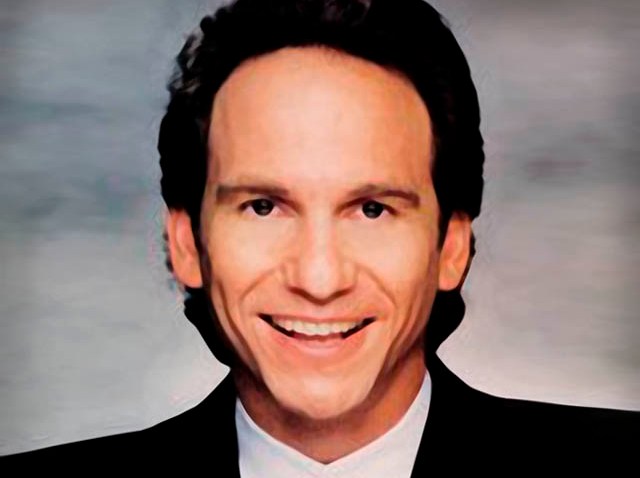 The motivational speaker's death looked like a sinister tale of a suburbanite who strayed into a rough city neighborhood. He was found stabbed in the chest in his station wagon in East Harlem, his hands tied behind his back, hours after telling his wife he'd gotten a flat tire.

But when a one-time computer technician goes on trial this week in Jeffrey Locker's 2009 death, jurors will hear a very different story: A desperate man in debt enlisted a stranger to kill him and make his suicide look like a street crime so his survivors could collect millions in insurance money.

Even prosecutors have acknowledged there's evidence to support suspect Kenneth Minor's account, but he's been charged with murder, and jury selection in his trial is likely to begin Monday.
The case is putting a novel frame on tricky legal questions surrounding assisted suicide, a topic that courts more often address in the context of terminally ill people who ask doctors or loved ones to help end their lives.

"This case has 'unusual' written all over it,'' says Marc Spindelman, a professor at Ohio State University's Michael E. Moritz College of Law. He studies legal issues surrounding death and dying.

At 52, Locker had built a career around coping with pressure. Focused on "bringing spirituality into the business world,'' he gave presentations on handling workplace stress and frustration, according to his now-gone website. A father of three, he lived in prosperous North Woodmere, N.Y.

But Locker was buckling under financial strain. He was facing a federal bank court trustee's demands to return at least $121,200 he'd made from investing in a $300 million Ponzi scheme run by boy band impresario Lou Pearlman, the mastermind of `N Sync and the Backstreet Boys. Locker had told the court he was an innocent investor who was now "severely in credit card debt'' and would have to declare bankruptcy if forced to repay the money.

He created a trail of clues that suggested he was contemplating a deadly way out.

In the last months of his life, Locker took out at least $4 million in life insurance, according to a lawsuit filed by an insurance company. Locker also researched funeral arrangements online, told his wife in an e-mail how to protect and distribute their assets "when I am gone'' and discussed making farewell videos with his son, prosecutors have said in court documents.

Principal Life Insurance Co. has asked a federal court to void a $4 million policy he took out in April 2009; the company's lawsuit doesn't address the circumstances of his death but says he lied about his earnings.
And when Locker drove up to Minor on a street near an East Harlem public housing complex, he said he was looking to buy a gun and "do a Kevorkian,'' Minor later told detectives, referring to famous assisted-suicide advocate Dr. Jack Kevorkian.
News
Top news stories in the tri-state area, in America and around the world
The family is declining to comment, said attorney Irving Serota, who was Locker's father-in-law.

Minor, now 36, was a sometime computer technician with a high school education, a drug addiction and an arrest record that dated to the early 1990s, according to his lawyer and authorities.

He told investigators he initially rebuffed Locker, but then Locker explained his financial woes and family worries.

"Mr. Minor actually began to feel sorry for him at that point, so he agreed to help if he could,'' Detective Robert Mooney testified at a pretrial hearing Thursday.

Locker agreed to pay Minor about $1,400 by giving him his ATM card and PIN number, but Locker "said it had to look like a robbery so his family can get what they deserve,'' Minor told police.

When Minor couldn't get a gun and his attempt to strangle Locker with telephone wire didn't work, Locker supplied a knife from his glove compartment, told Minor to hold it against the steering wheel and repeatedly threw himself on it, according to Minor's statement. He said Locker was still alive when he left.

Whatever jurors think of the strange saga, Minor's trial -- and the possibility of spending the rest of his life in prison -- may hinge on precisely how they define his role in it.

Under New York law, "causing or aiding'' a suicide is a form of manslaughter punishable by a maximum of 15 years in prison; there's also a lesser offense of "promoting a suicide attempt.'' Minor has offered to plead guilty to manslaughter, said his lawyer, Daniel J. Gotlin.

Prosecutors have rejected that. Even if Minor just held the knife, that was "active participation'' in Locker's death that amounts to murder, Manhattan assistant district attorney Peter Casolaro said in a court filing. A judge echoed that reasoning last year in refusing to toss out the murder charge, punishable by as much as life in prison.

Legal debate over the boundary between murder and assisting suicide has largely focused on cases involving medical professionals or relatives who help terminally ill people kill themselves.

Kevorkian was acquitted of several assisted suicides before being convicted of murder in 1999 after giving a lethal injection to a man with Lou Gehrig's disease. The Michigan doctor served eight years in prison.

But courts also have weighed in occasionally on cases involving murkier relationships and patients who weren't dying of disease.
To a Texas appeals court, it didn't matter whether a woman was beset by problems and wanted to die when she was shot in 1985 by a man who said she talked him into it by offering her car and a couple of hundred dollars. The man's murder conviction was upheld.

But in a case that went to New York's highest court, a man was charged with and convicted of manslaughter -- not murder -- after he gave a rifle to a suicidal 17-year-old and told him to "blow his head off.''

But if the parameters of such cases might not be clear, the legal lesson is, Spindelman said.

"If asked,'' he said, "answer 'no.'''

Copyright AP - Associated Press