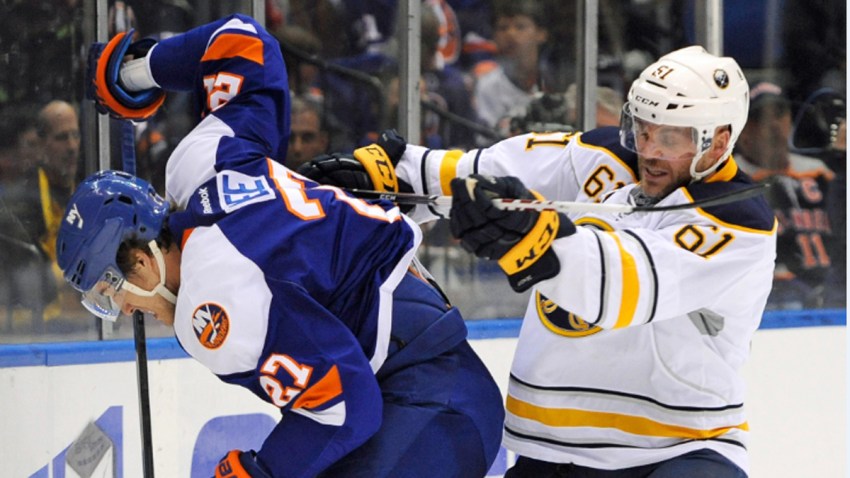 Jaroslav Halak made 21 saves for his sixth shutout of the season and the New York Islanders earned a 3-0 win over the Buffalo Sabres on Saturday night.
Halak improved to 37-16-3 this season, and has the franchise's single-season win record.
Kyle Okposo, Brock Nelson and Nikolay Kulemin scored for New York. Kulemin's goal, his 14th of the season, came in his 500th game.
News
Top news stories in the tri-state area, in America and around the world
Okposo opened the scoring at 6:37 of the first with a power-play goal from the left circle. New York's right wing gathered John Tavares' diagonal, cross-ice pass, then waited a moment before sending a shot past Sabres goaltender Andrey Makarov.
In his first NHL start, Makarov stopped 33 of 36 shots for Buffalo. The Sabres have lost three of five, and have been shut out 12 times this season.
Entering Saturday, Buffalo's 52 points were the fewest in the league, followed by the Arizona Coyotes' 54.

Copyright AP - Associated Press