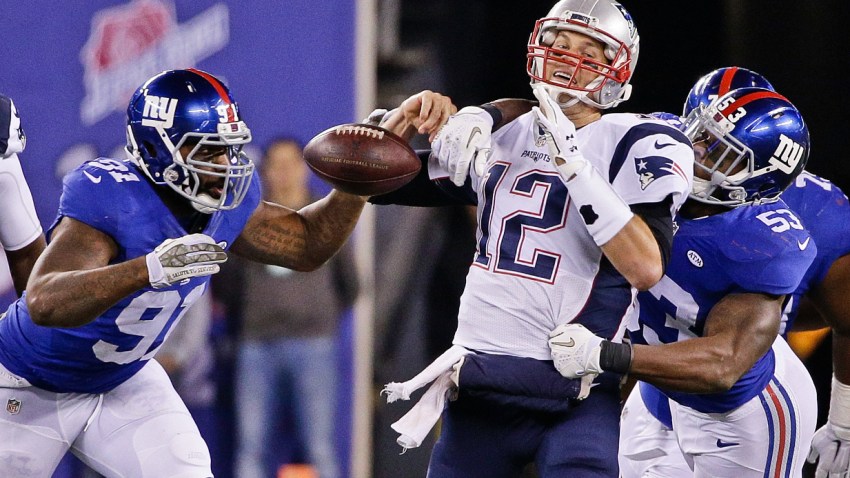 Stephen Gostkowski's 54-yard field goal with 1 second remaining Sunday kept the New England Patriots unbeaten with a 27-26 victory over the New York Giants.
After Josh Brown made his fourth field goal of the game with 1:47 remaining, Tom Brady drove the Patriots (9-0) 44 yards, converting a fourth-and-10 on the series. Gostkowski, the NFL's leading scorer the last three seasons, sent his winning kick soaring through the uprights.
The Giants (5-5) have given the Patriots fits under Tom Coughlin and nearly pulled off another victory. But you don't beat New England with field goals, and a 5-yard pass to Odell Beckham Jr. on New York's final drive was originally called a touchdown, then reversed by a video review.
News
Top news stories in the tri-state area, in America and around the world
Both Beckham and New England's Rob Gronkowski had the longest TD catches of their careers: Beckham for 87 yards and Gronkowski for 76.
Copyright AP - Associated Press