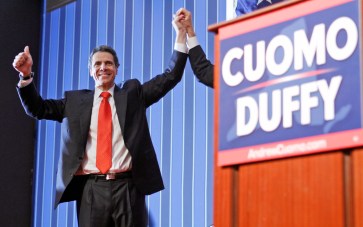 In a victory speech, Cuomo said his mandate is to "clean up Albany."
$p_content.precintsPercentage % Precincts Reporting
ASSOCIATED PRESS
Connecticut's longtime Attorney General Richard Blumenthal defeats Republican newcomer Linda McMahon...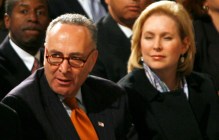 Getty Images
Democrats Charles Schumer and Kirsten Gillibrand are campaigning together for the first time three...


To view this video you must to have Flash Player 9.0 or later installed. Click to download the most recent version of Flash.