Hopeful NJ Medical Marijuana Providers to Convene in Trenton
The state's Health and Senior Services Department will hold a hearing in Trenton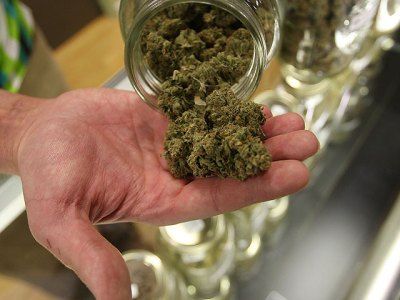 Those who want to be New Jersey's first legal marijuana sellers will get their chance to discuss medical marijuana rules on Wednesday.
The state's Health and Senior Services Department will hold a hearing in Trenton.
Thirteen other states and the District of Columbia allow medical marijuana. But New Jersey's restrictions on which doctors can recommend it, how it can be sold and even how potent it can be would be the nation's strictest.
The state says it will license just two growers and four dispensaries.
Under the rules, the legal sales could begin July 1, 2011.
Earlier this year, New Jersey's assembly and senate approved a law legalizing the use of medical marijuana. The assembly passed the bill 48 to 14. Just hours later, the senate approved the measure 25 to 13.