Governor-elect Dan Malloy is beginning to put a transition team together to take over from Gov. M. Jodi Rell. On Wednesday afternoon, Secretary of the...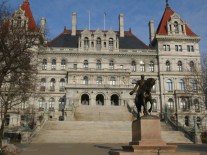 Getty Images
NY state Senate control unknown amid close races
AP Images
The race for New York Attorney General came down to the wire on Tuesday, and by early Wednesday...