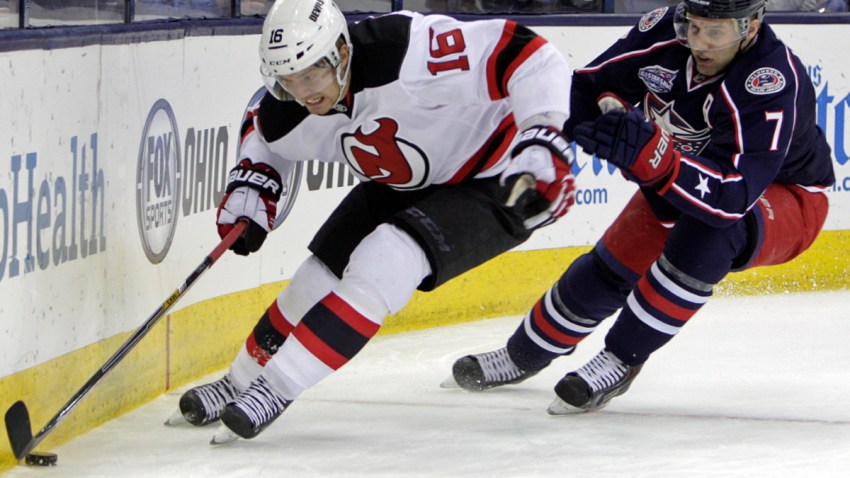 Andy Greene scored, Travis Zajac added an empty-net goal, and Cory Schneider made 33 saves for his fourth shutout of the season to lead the New Jersey Devils past the Columbus Blue Jackets 2-0 on Saturday night.
Playing their lone road game in a 10-game, 23-day stretch, the Devils won for the first time in four away games. They had lost their previous two games overall.
Curtis McElhinney made 19 saves for Columbus, which has lost five in a row (0-4-1). The Blue Jackets are .500 on the road (14-14-2) but just 12-17-2 at home.
News
Top news stories in the tri-state area, in America and around the world
Neither team could really afford a loss. New Jersey came in 12th in the East, nine points below the playoff cutoff. The Blue Jackets were four points behind the Devils in 13th, 13 points back and needing five teams.
The Devils didn't record their first shot until almost 15 minutes had elapsed, but Columbus couldn't get of its drives past Schneider.
New Jersey netted all the goals it would need in the first period.
Copyright AP - Associated Press