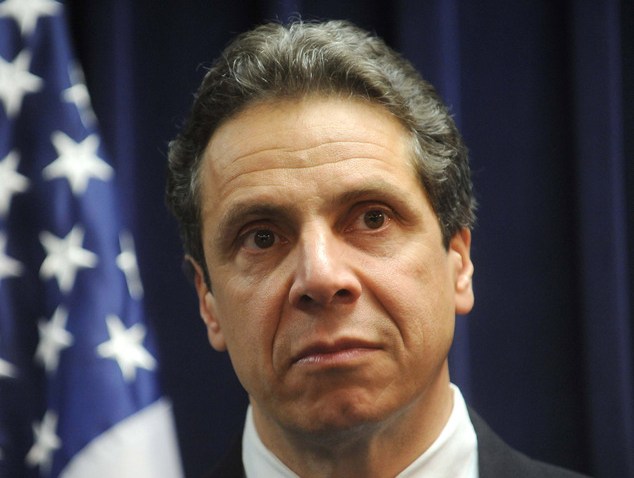 Gov. Andrew Cuomo said Monday that he has unearthed what he calls a longtime Albany secret that quietly and drastically increases spending in a flawed budget process.
Vowing to scrap the system, Cuomo said it would have automatically hiked Medicaid and education spending by 13 percent, so that even a 7-percent cut announced publicly would actually be a 6-percent increase in funding.

His comments to be carried this week in opinion pieces to newspapers statewide have been first obtained Monday by The Associated Press. He titles the piece: ``The Real Albany Sham: The Budget.''

The former attorney general says the flawed budget system under way for decades pressured by special interests is resulting in the state's projected $10 billion deficit. He says if the inflation rate was used, the deficit would be $1 billion.

The $10 billion deficit projection has led to the threat of layoffs among state workers and deep cuts in education and Medicaid. The cuts could force additional layoffs in communities as the state tries to recover from recession.

There was no immediate comment from the Senate's Republican majority or the Assembly's Democratic majority. Cuomo's 2011-12 budget proposal to the Legislature is scheduled for Tuesday.
Cuomo's budget will likely include more threats of massive cuts in the work force that he estimates totals about 190,000. The state comptroller's office says the total is more than 266,000, based on payroll checks. On average, each of the workers costs the state about $98,500 a year in wages and benefits, creating a ripe target to help address a $10 billion deficit.

Cuomo's revelation is startling for Albany's long criticized and often secretive budget process. Advocacy groups have long decried the notion that a reduction in the traditional increase of 5 percent in funding can be deemed ``a cut.'' But Cuomo says the automatic increases in ``hundreds of rates and formulas marbleized'' in law are much larger.

Cuomo said the discovery of what is ``almost a state secret'' reminded him of the misconduct he investigated as attorney general in the student loan industry and on Wall Street.

``I was shocked to learn that the state's budget process is a sham that mirrors the deceptive practices I fought to change in the private sector,'' Cuomo states in the opinion piece to newspapers.

He said the large, automatic increases in funding are contained in arcane regulations and something he was told is called ``permanent law.''

``The question is: Who is responsible for setting the growth in the state's budget? The answer is shockingly, no one,'' Cuomo stated.

``These formulas (predominantly in education and Medicaid funding) are often inserted into law by pressure from well-connected special interests and lobbyists,'' Cuomo stated.
News
Top news stories in the tri-state area, in America and around the world
``When a governor takes office, in many ways the die has already been cast.''

``This all must end,'' Cuomo said.

Copyright AP - Associated Press