New York state is teetering on the edge of meeting its own standards for the tri-state quarantine list, reporting 9.99 new cases per 100,000 people over a seven-day rolling period as of Thursday. The threshold is 10, which the neighboring states of Connecticut, Pennsylvania, Massachusetts and New Jersey have already topped.
The latter likely saw that metric climb even higher Friday, as Gov. Phil Murphy announced more than 2,000 new COVID cases for the first time since May 6.
In New York, the metric is driven by high numbers in the Southern Tier (25.07 per 100,000) and Mid-Hudson (12.74 per 100,000) regions. Long Island's rate of new cases per 100,000 residents (9.39) over the last week is lower than the statewide average and New York City's is even lower (9.12), even as its mayor warned that he was concerned about the recent growth of the city's rolling positivity rate.
The numbers had improved slightly Friday over Thursday, including the seven-day rolling positivity average (1.87 percent vs 1.92 percent), which Mayor Bill de Blasio describes as the "most objective" measure of standing in the COVID war. And while the mayor breathed a sigh of relief after Thursday's jump, the city is still not in a position to relax yet.
"So a little bit of stabilizing, a little bit of better news today, but we've got a long way to go," de Blasio said.
Statewide, the numbers are going up across the board, even as New York continues to hold the third-lowest positivity rate in the nation, according to Johns Hopkins data. Gov. Andrew Cuomo reported nearly 2,500 new cases Thursday, the highest daily total since mid-May, and another 2,255 Friday. The state also saw more than 1,000 total hospitalizations Friday for an eighth straight day, which it hasn't done since it first came down off that 1,000 marker toward the end of June.
"Our state had one of the highest infection rates in the nation, if not the globe, and we now have the third lowest in the country. We cannot become complacent and risk going backwards," Cuomo said.
All hospitals in the state are supposed to keep at least a third of their regular beds and a third of their ICU beds open to handle any potential resurgence. As of Friday, the state was short on the regular bed goal (25 percent). Long Island had just 21 percent open, while New York City only had 18 percent available. Both areas were low on ICU beds, too. Still, hospitals say they feel "very confident" in their ability to handle a resurgence, armed with hard-earned lessons from the spring.
Daily Percentage of Positive Tests by New York Region
Gov. Andrew Cuomo breaks the state into 10 regions for testing purposes and tracks positivity rates to identify potential hotspots. Here's the latest tracking data by region and for the five boroughs. For the latest county-level results statewide, click here
Source: ny.gov
New York's recent upticks, while anxiety-inducing for some who live there, are marginal -- for now -- compared with what the rest of the United States is seeing. Cases are rising in virtually every state and deaths in most. The United States smashed its daily case record for the fifth time since last week on Friday, surpassing 90,000 per day for the second time (98,583 to be exact) as the case total continued past 9 million.
Across the Northeast, which seemed to have brought the virus under control over the summer, many states are seeing record numbers of new infections, prompting some to weigh new restrictions as the colder months and holiday season loom.
Cuomo says his micro-cluster strategy has proven an effective containment tool. Even with its hotspot areas included, New York's seven-day rolling positivity rate is 1.5 percent as of Friday; excluding those areas, the rolling rate is 1.4 percent, the governor said. All of the current red zones have made progress the last week over the previous three, though only Orange County is poised to see its shutdown lifted next week, Cuomo has said. He acknowledged the others have improved, but he wants to see more progress before he eases the latest rules.
The governor also released guidelines for schools in red and orange micro-cluster zones to reopen. The guidelines include mandatory mass testing for 25 percent of the in-person learning community in schools before reopening, followed by vigilant symptom and exposure screening conducted daily. The impacted schools will be allowed to open as soon as Monday, but all students and faculty must provide a negative COVID test from within the past seven days.
Other measure include the school remaining closed for at least four calendar days after the zone designation is announced, but can reopen the fifth day.
"The schools, private schools, Catholic schools, yeshivas, want to be open in the red and orange zones, and we've been working with them to try to find ways to keep people safe but allow children to go to school," Cuomo said. "It will also give us an idea about houses or homes in the area if a child tests positive, then we can contact trace back to the family."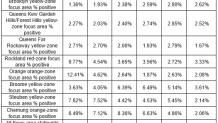 New Jersey hasn't implemented any new sweeping statewide restrictions or even geographically targeted ones as Cuomo has done, but Murphy told CNN Friday that he would impose more ranging shutdowns if it came to that.
"We shut as aggressively as any American state in March. We've done it before, if we had to we would do it again, but, please, God, I hope we don't have to get to that, Murphy said Friday. "I mean, it's not March, April, May, which was probably a 12 out of 10, but it's probably seven, eight. And everything's on the table."
A short time later, he reported 2,089 new COVID cases overnight, the first time New Jersey has seen single-day numbers of that volume since early May. The months-long high in new daily cases came a day after Murphy declared that the long-feared second wave of coronavirus is no longer a theoretical.
"It's coming. And it's coming now," a somber Murphy said Thursday.
His administration said Thursday it had established "hotspot times" to send to high-risk areas to assist them with testing, enforcement, communication and other fronts as needed. Some major cities of the state have already imposed new restrictions by mayoral executive order.
Hoboken became the latest to impose a virus curfew Thursday as it reported its highest daily case total since the end of April. Newark and Paterson also announced virus curfews -- ordering businesses and indoor dining to close at 8 p.m. each night and adding new cleaning requirements for gyms -- this week.
Whole counties in the state have seen their numbers getting steadily worse each day. Bergen, Essex, Hudson, Passaic and Union counties each have seen alarming upticks.
Connecticut has also had to respond to a surge. The city of Stamford said Thursday it was returning to Phase II restrictions, including a 50 percent capacity on indoor dining, libraries and personal services, and caps on private and religious gatherings, in light of its rising COVID cases. Bridgeport did the same on Friday.
"I look hard to find a silver lining, and I can't find it in these numbers," Gov. Ned Lamont said Thursday, as he announced the state's highest daily positivity rate (6.1 percent) since June 1. "We've gone from one, to two, to three, and this 6.1 may be a harbinger of things to come. And it's going to get worse before it gets better, but we're going to weather it together."
Copyright NBC New York