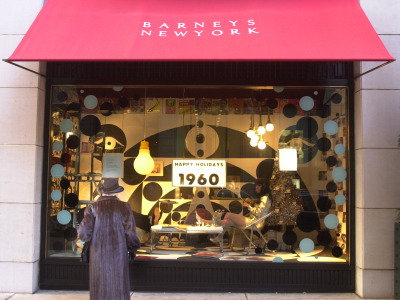 The holding company at the center of Dubai's debt crisis may sell off some of its New York City real-estate as it attempts to resurface from a $59-billion hole.
The Knickerbocker Hotel in Times Square, Jumeriah Essex House on Central Park South, W Hotel, Mandarin Oriental and Barney's New York all have ties to Dubai World, the state-owned company that announced last week it was unable to make scheduled interest payments on its enormous debt.
On Friday, the Emirate of Dubai hired Deloitte, a global accounting firm, to restructure the company's liabilities, which might mean selling off "non-core" assets to raise money quickly, a source told the New York Post.
"Dubai World has significant high-profile assets in the United States and elsewhere in the world, and it is clearly a priority in any restructuring to determine which assets are strategic or nonstrategic," Richard Fox, head of Middle East and Africa sovereign ratings at Fitch, a credit ratings agency told the Post. "Those that are not strategic should be sold if the market supports the right price."
Istithmar, an investment house held by Dubai World, purchased the upscale retail chain Barneys in 2007 for $937.4 million.
Nakheel, a Dubai World development company best known for its construction of palm-shaped islands, carries Mandarin Oriental and the W Hotel in its portfolio. Both properties are internationally known though it is not yet known which properties, if any will be sold sold off.
Still, a spokesman for Deloitte in London told the Post that, "The priority with Dubai World is to look at the business as a whole and work out what is and what is not core. It may well be the case that selling some of those non-core assets would be a reasonable way to reduce its liabilities."
Dubai World also has some of its tentacles in Las Vegas' MGM Mirage, Miami's Fontainebleau resort, New York's Perella Weinberg Partners boutique investment bank and Cirque du Soleil.