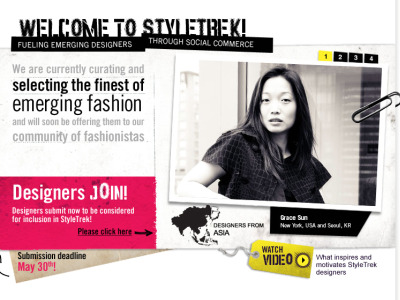 Virtual fashion - from sample sale sites to online shopping communities - appears to be quite the gold mine these days, with sites like Ideeli, HauteLook and StyleTrek launching, hiring and seeing the money.
At just three years in the running, Ideeli has amassed 2.5 million users and 600 brand partners for its members-only shopping community, and anticipates revenues of $150 million by years end. That rapid rate of growth has required a crackerjack executive team, and in tandem with a site revamp to give it a more glossy-magazine feel, Ideeli has tapped new management from the tops of such multimillion-dollar companies as Johnson & Johnson, Urban Outfitters and Overstock.com.
Meanwhile, WWD reports that HauteLook, which has also grown to about 2.5 million members strong since its launch in 2007, is set to announce a $31 million boon that brings its total financing windfall to $41 million. The private sale site has also been assembling its leaders from among the industry's top picks, having recently hired veterans from Old Navy and Neiman Marcus for the merchandising department.
Entering the virtual fashion community anew is StyleTrek, a somewhat different concept that founder and former retail executive Cecilia Pagkalinawan is billing as a sort of high-end Etsy-type site, with a focus on the social media aspect. The site aims to expose and nurture emerging talent in an interactive setting, giving the unknown designers tremendous marketing opportunity and users a rich crop of fresh labels from which to choose. With an intitial $1 million in financing from industry pals, Pagkalinawan will also parlay her retail web experience with Nine West, Burberry and others to create a global online marketplace and track purchase data among users.
If, like us, you live for emerging talent and endless resources for deal-hunting, then it's a good time to be obsessed as the Internet world stands up and takes notice.