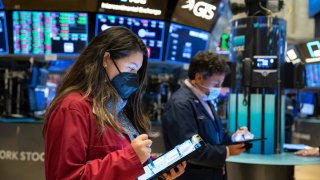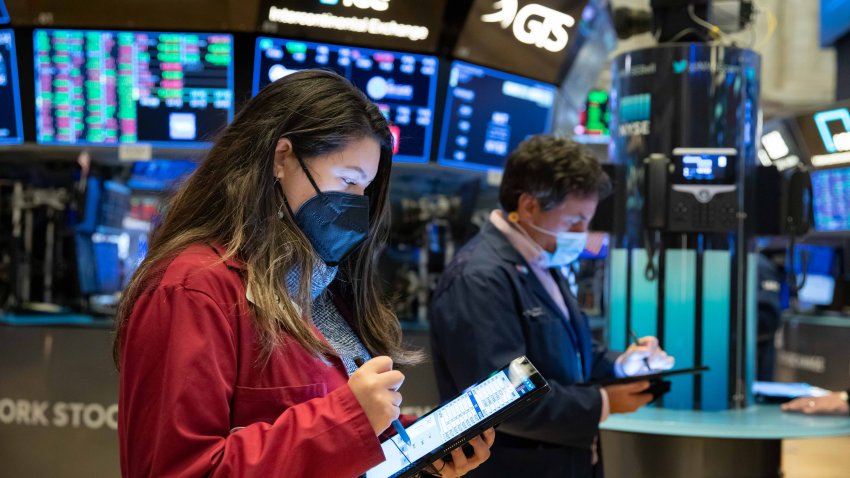 The S&P 500 dipped slightly from a record high on Tuesday as the market's strong rally in February took a pause.
The broad equity benchmark fell 0.1% to 3,911.23, halting a six-day winning streak. The Dow Jones Industrial Average slipped 9.93 points, or less than 0.1%, to 31,375.83, posting its first daily loss in seven sessions. The Nasdaq Composite bucked the downtrend to end 0.1% higher at a record close of 14,007.70.
The Russell 2000 rose 0.4% to another all-time high, extending its 2021 rally to more than 16%. The small-cap benchmark has been outperforming the S&P 500 as beaten-down value names rotated into favor.
Investors could be taking some chips off the table following a strong rally boosted by optimism for a smooth reopening amid the Covid vaccine rollout. Cyclical sectors, which had outperformed in recent weeks, led the declines. Energy fell 1.5%, paring its month-to-date gains to 11.1%. Materials also registered losses.
"The market has been pricing in the reopening optimism, and in the short term that may be able to keep us grinding higher," said JJ Kinahan, TD Ameritrade's chief market strategist. "What worries me a bit is if the reality of the economy will live up to the expectations. The expectations are just so high that you wonder when we get there, what's next for us."
Bank of America said a market correction could be on the horizon as the recent runup has shown signs of overheating, but it will be a buying oppotutinity for equity investors.
"We expect a buyable 5-10% Q1 correction as the big 'unknowns' coincide with exuberant positioning, record equity supply, and 'as good as it gets' earnings revisions," Jared Woodard, investment and ETF strategist at Bank of America, said in a note.
Lawmakers in Washington appear to be moving closer to another economic relief bill. House Democrats unveiled the details of a relief proposal that included $1,400 direct checks with faster phase-outs than previous bills.
President Joe Biden on Tuesday met with Treasury Secretary Janet Yellen and the chief executives of some of the country's largest businesses in the Oval Office to discuss his $1.9 trillion stimulus plan and the outlook for the economy.
Johnson & Johnson CEO Alex Gorsky told CNBC Tuesday people may need to get vaccinated against Covid-19 annually, just like seasonal flu shots, over the next several years.
Copyright CNBCs - CNBC