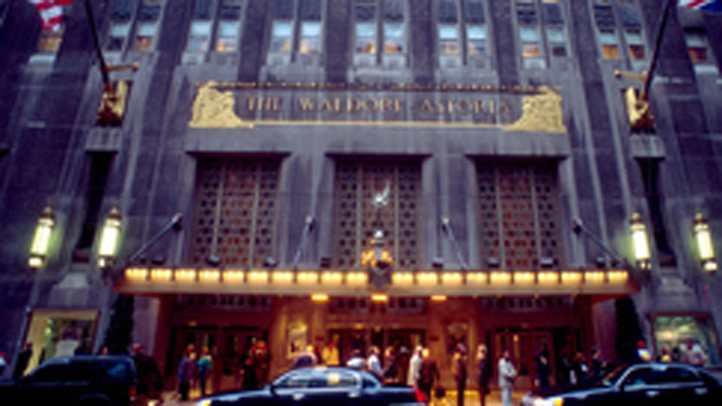 Police say a woman wearing pink underwear over her trousers was arrested when a security guard at New York's famous Waldorf-Astoria hotel spotted a gun sticking out of her pocket.

The incident happened Saturday morning. Police say 46-year-old Marilyn Michose was talking to herself in the hotel lobby when a security guard spotted a .25-caliber semi-automatic Beretta in her jacket pocket.

She was taken to Elmhurst Hospital Center for psychiatric evaluation.

Hotel guest Darren Muylders of London tells the Daily News that the incident was ``wacky.''

No information on an attorney for Michose was available.

The landmark Waldorf-Astoria is a favorite destination of notables including heads of state from around the world. U.S. presidents traditionally stay there when they are in New York.

Copyright AP - Associated Press