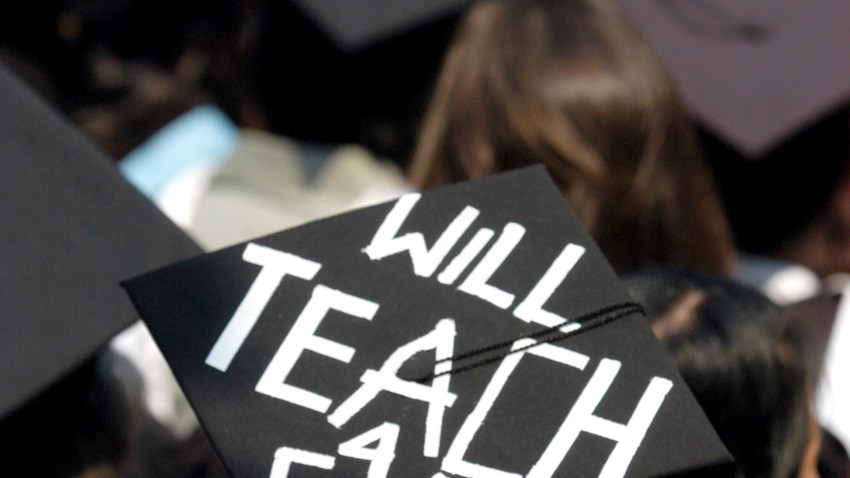 SAT scores have fallen and they can't get up. Just the same, the folks who administer the test insist there's plenty of good news.
For the second year in a row the average score for critical reading on the Scholastic Aptitude Test in was 502 out of a possible 800, the lowest figure since 1994, when American school kids scored a 499.
While reading scores held steady, news on the math portion of the exam wasn't as "good," as kids clocked in at 515, down five points from 2004's 35-year high of 520.
Since the writing portion of the exam was introduced in 2006, the average score has fallen from 497 to 494.
Despite the bleak numbers, Gaston Caperton, president of the College Board, which owns the test, is thrilled by the progress he sees.
"Our outreach into minority, low-income and other underserved student groups is yielding tremendous results," Caperton told the Associated Press.
A total of 1.52 million students took the exam last year, 40 percent of them minorities and 36 percent were the first member of their family to go to college.
Boys outscored girls on math, 533 to 500, and reading, 504 to 500, while girls outperformed boys on the writing portion, 501 to 488. Studies by the University of Georgia and the University of California support College Board's assertion that writing scores are the best predictor of future performance in college.