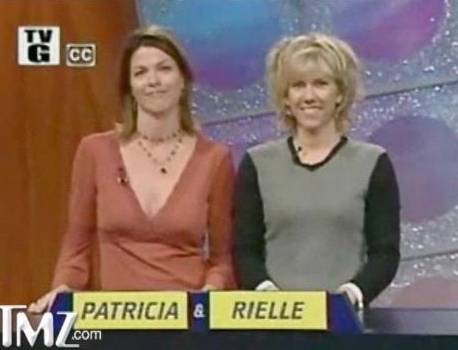 John Edward's mistress and possible baby-mama is exhibiting a Zelig-like quality for turning up everywhere.
Rielle Hunter has been revealed as a paramour who wrecked a political career and a marriage. A muse who inspired a character in Jay McInerney's "The Story of My Life." And now a game show contestant.
OK, maybe that's not as sexy as the other two, but the road to infamy is winding, and the game show featured Chuck Woolery.
No, it wasn't "Love Connection" as poetic as they may be. Hunter appeared on game show called "Lingo" in 2002.
"I'm Rielle. I'm from Florida and I'm a writer," Hunter says in a video unearthed by TMZ.
"I also do a lot of yoga. And chant," Edwards' one-time lover says, showcasing a spacey new age bent that would later add to her infamy.
It's not clear from the 40-second clip whether Hunter won the contest, but she does get one answer right. And celebrates with a little dance.