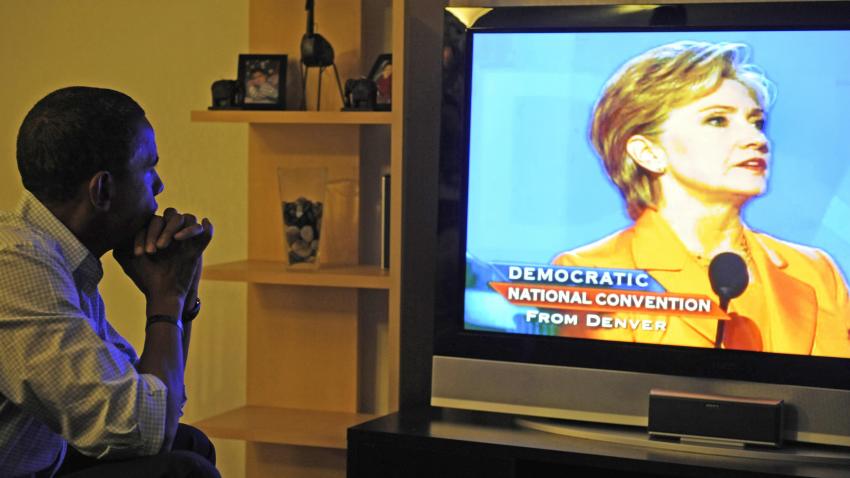 There was no Democratic Party palace coup Wednesday evening in Denver, as Sen. Hillary Clinton toed the line and gave a rousing speech in support of the Democratic Party and its need to unify to win the Presidency in November.
Reactions to Clinton's speech were mixed, with some feeling that Clinton's lack of focus on Sen. Barack Obama himself was a sort of kick in the shins to the presumptive nominee, while others were relieved that she didn't out and out insult her primary opponent in front of a national audience (something her husband had trouble refraining from earlier in the day.)
Washington Post blogger Ruth Marcus cuts to the quick by describing how "excruciating" the evening must have been for Sen. Clinton, who saw an overwhelming lead in the Democratic primaries evaporate before the ascendant Senator from Illinois. "Clinton is like a jilted fiancee who not only has to go to her ex's wedding—she has to toast the new bride."
Political columnist John Fund of The Wall Street Journal compares Hillary's address to past addresses by Reagan and Kennedy that were precursors of future Presidential runs. It shouldn't be forgotten that former President Bill Clinton used the 1988 Democratic National Convention as a platform to introduce himself to the American public (rather long-windedly). His wife is already a known public commodity, but taking the high-minded high road in endorsing Obama and the Democratic Party keeps her political options open.
Bill Clinton is scheduled to speek in Denver tonight. The Washington Post examines the similarities between the former and possibly future Presidents.