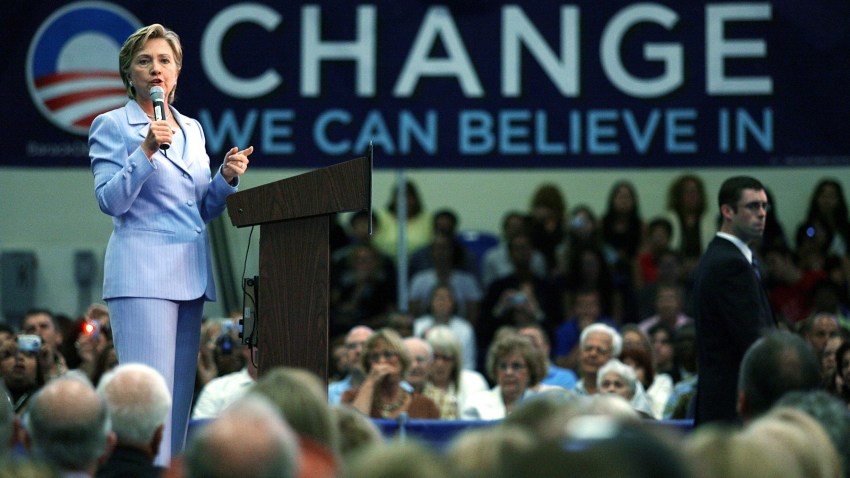 Sen. Hillary Clinton is expected to release the delegates she accrued in her primary bid to gain the Democratic nomination as a show of support for Sen. Barack Obama. Clinton has called her pledged delegates to a meeting Wednesday in Denver where she is expected to release them to pledge support to Obama. Democrats are massing in Denver, Colo. for their national convention this week.
An official with the Democratic Party, who spoke anonymously because he or she was not authorized to discuss the matter, told the Associated Press that Clinton was expected to use the Wednesday event to release her delegates to Obama. Plans of a delegate release all but solidified Obama's hold on the nomination. The Senator from Illinois announced his choice of Sen. Joe Biden as a running mate over the weekend in a 3 a.m. text message to supporters.
While Clinton may be releasing her pledged delegates to support Obama, die-hard supporters may be reluctant to switch allegiance. One delegate indicated that she would be casting her convention vote for Clinton regardless of what the New York Senator instructed. "This is much bigger than Hillary," said Pam Durham, a Clinton delegate from Fort Worth, Texas. "I have a responsibility. I do not own my vote. I have to represent the voters who sent me."
The Democratic National Convention in Denver kicks off today and will run through the 28th.