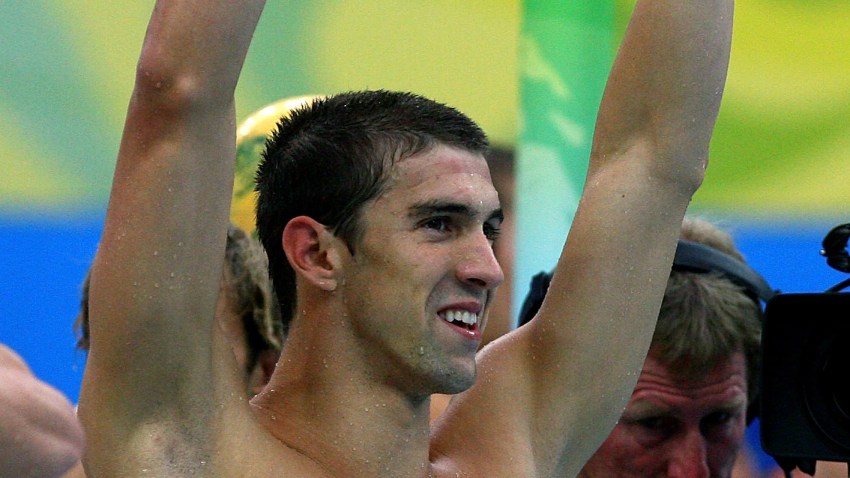 He's America's golden boy. Michael Phelps, the most decorated Olympian of all time, has made it into the history books and has awed audiences worldwide. But with Phelps fever now past its peak, everyone is buzzing about what's next for this athlete, whom some say is the best ever.
One thing's for sure: there will be little R&R for the 23-year-old from Baltimore. Phelps told the TODAY Show that he looks forward to returning to Maryland, to playing with his dog and setting up his new home. "I'm so exhausted," he said.
But experts caution the athlete against resting on his laurels for too long.
Hundreds of advertisers (and "certain female celebrities") have been calling Phelps' agent. The more medals, the more calls and eventually more money -- up to five times more. Phelps already has a $1 million bonus from Speedo coming to him and $5 million in endorsements in the bank from the 2004 Games.
Still, experts say the athlete could be worth as much as $40 million -- but he's got to strike while the gettin's good. Once the Games are over interest in Olympians tend to dry up and the money follows suit.
But part of Phelps' plan for the future is to help sustain an interest in swimming. He wants to end the waxing and waning of interest in the sport with the coming and going of the Olympic Games. Phelps said he was encouraged that so many fans stayed late at the Ravens' stadium in Baltimore after a pre-season game so they could watch him swim one leg of the 4x100-meter relay on the jumbotron.
"Four years ago that never would have happened," he said. "I think it can go even farther. That's where I hope to take it."