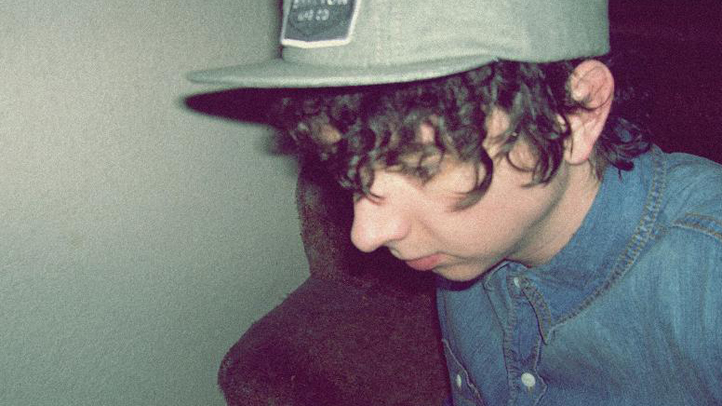 Trevor Powers has had a big year as Youth Lagoon, going from little-known bedroom pop producer to Fat Possum-signed, soldout touring act. What's more to say? If you're a fan of his watery, explosive tunes, you'll likely already be at Monday night's sold-out show with Young Magic at The Mercury Lounge. The 22-year-old spoke to Nonstop Sound in advance of his return to New York City.
On touring to sold-out shows:
I had no idea what I was getting myself into to, it was exciting to travel and play. I had no idea what the turnouts where we would be, who lived in these cities, where we'd sleep. I haven't been able to do much traveling until all this but I always just wanted to spend my life traveling. It's cool to have a reason and a purpose to travel. It's been incredible to just get in a car and drive and see all these things I've never seen before.
On his oft-talked anxiety:
I get obsessive thoughts that don't make sense. They can be really awful, haunting things. I'll be scared I'll hurt someone, though I never would. It doesn't make sense and it would just overwhelm my mind. Every morning when I wake up I have to convince myself these things aren't real. Obviously it influences what I create, but it's not the only thing. So many people keep saying, "This is a record about your anxiety." No, it's not. There are a lot of factors that influence what I'm writing. But there are all kinds of things. I'm not defined by my thoughts.
On sharing that with others:
Reaching out has definitely given me more tools to deal with it. I met a girl at one of these shows and she told me, "I have obsessive thoughts, these thoughts I can't get out of my head. I don't know what to do about it." It's cool meeting other people face to face, rather than speaking about it with a counselor. There's something about that human interaction that's really encouraging. I think being open about it is something very important as well.
On his meteoric rise:
At first I kept thinking about the future. With this record, there were no expectations. I just knew I wanted to do it and I knew what I wanted it to be and I didn't care what people thought, not in an angsty way. So when things started blossoming, it was so overwhelming. It was like, what do people expect me from now? I feel it honestly has made me a stronger person and made me realize why I did this in the first place. It was never to impress anyone. And all this stuff that's happening was never a goal of mine. I am so thankful for everything. But I have to remind myself that at the end of the day I have to be happy with whatever I'm creating. When it comes to future records I have to go into it with the same mindset that I create it for myself, because if I don't do it for myself, it wouldn't mean anything to anyone else anyway.
On big-time fame in a small town:
It catches me off-guard when people recognize me on the street. It catches me off-guard but it hasn't changed much. I still hang out at the same places, same bars, same friends. I am still keeping my roots in Boise. I'm just going to tour as much as possible. Boise is still Boise. Anyone who would recognize me, I probably already knew in the first place. And if not, we have mutual friends anyway.