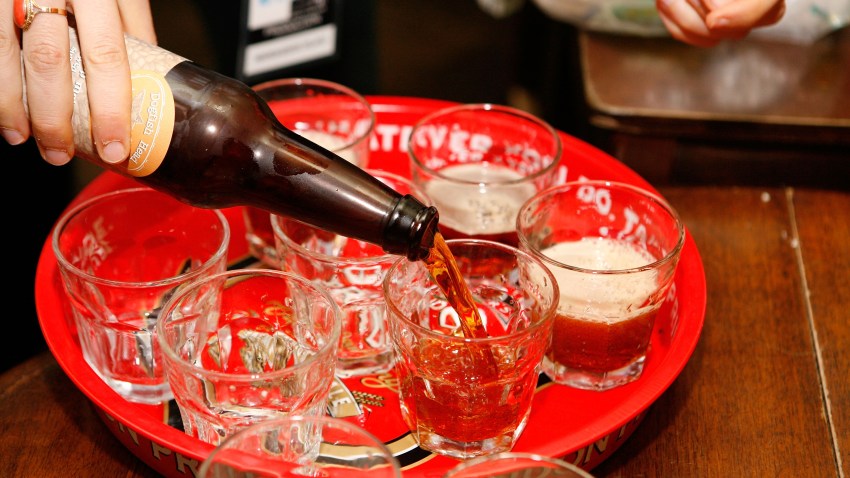 "Real beer is to mass-market beer like a loaf of fresh-baked bread is to store-bought 'Wonder' bread," says Brooklyn Brewery's master Garrett Oliver. If your regular hump day plan was to slam down a few Tecates and chicken wings tonight, you might want to reconsider.

Instead, learn a thing or two from Mr. Oliver about "real" beer at Beer School: Artisanal Beer and Cheese Edition hosted by the Institute of Culinary Education tonight at the Brewery.

Also the author of "The Brewmaster's Table: Discovering the Pleasures of Real Beer with Real Food," the man knows a thing or two about pairings. Brooklyn brews will most definitely be served, but there will also be international crafts like Barleywine from England and a Belgian monastic beer to go with your Gouda and Gruyere.

Looking for something a little less formal but still in the neighborhood? Pull up a stool at Spuytin Duyvil over on Metropolitan, the beer-only bar that serves brews so fancy they come in wine glasses. They also offer a daily selection of cheeses and meats.


Copyright FREEL - NBC Local Media