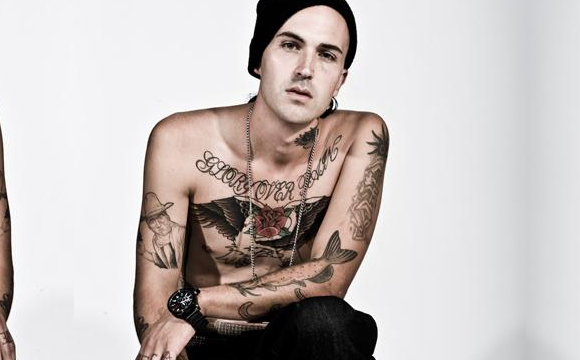 Yelawolf will take time off from getting tattoos on his chest to play the Brooklyn Bowl on March 13.
Tickets are available here.
The roughneck rapper's shows find him as likely to play beloved mixtape cuts like "Pop the Trunk" and "Billy Crystal" (which is not about the perennial Oscar host) as he is to rhyme over prime Metallica and Lynyrd Skynyrd jams.
Clearly, the man born Michael Atha is a little bit country-rap, a little bit rock 'n' roll.
This show will find Yelawolf supporting last year's Radioactive, which was his first official album after his mixtape Trunk Muzik caught the attention of Eminem.
Radioactive is a fantastic collection of fist-fight anthems and explorations of the Southern-urban decay Yelawolf grew up in; just make sure to skip the tacked-on love songs that Eminem forced him to do.