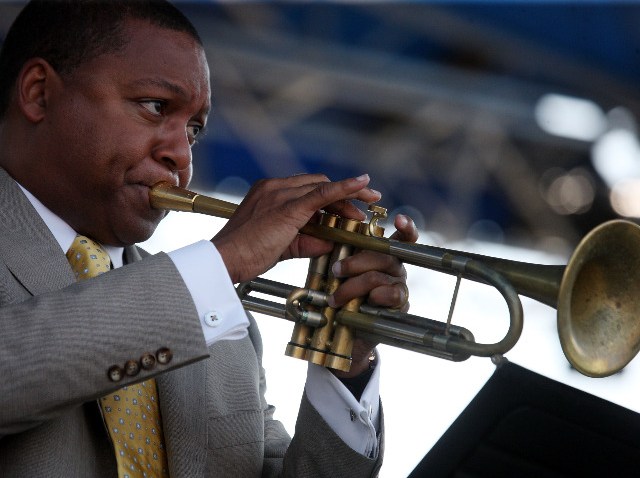 Prolific bandleader, composer, trumpeter, and jazz scholar Wynton Marsalis will rejoin members of his legendary '90s septet in three shows at Lincoln Center next month.

The Pulitzer Prize-winning musician will perform at the Rose Theater of Jazz at Lincoln Center (JALC) on March 31, April 1 and April 2 at 8 p.m., with free lectures and audience discussion nightly at 7 p.m.

Marsalis will perform with members of his current ensemble, as well as members of his '90s septet (some of whom contributed to his 1997 Blood on the Fields oratorio, which garnered the Pulitzer and was commissioned by Lincoln Center).

The trio of dates will feature Wess Anderson (alto sax), Walter Blanding (tenor sax), Victor Goines (tenor sax), Wycliffe Gordon (trombone), Dan Nimmer (piano), Reginald Veal (bass), Carlos Henriquez (bass), Ali Jackson (drums), and Herlin Riley (drums). Tickets are $10-$120.

Marsalis is currently Artistic Director of Jazz at Lincoln Center.