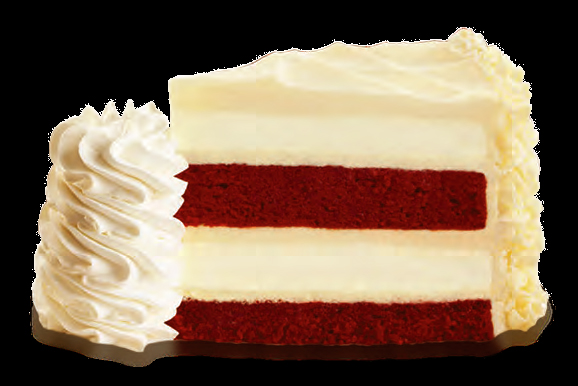 These are the kinds of awards no restaurant would be eager to claim: the Xtreme Eating Awards, which go to the fattiest, most caloric, sodium-packed dishes served at chain restaurants in the U.S.
The Center for Science in the Public Interest released its yearly list of the most "extreme" dishes on the menus at popular chains like Denny's, Applebee's and The Cheesecake Factory. Topping the list is The Cheesecake Factory Ultimate Red Velvet Cake Cheesecake, which has alternate cheesecake and red velvet cake layers topped with frosting and whipped cream, for a total of 1,540 calories and 59 grams of saturated fat.
To put the number into context, consider that a typical eater should limit themselves to 2,000 calories, 20 grams of saturated fat, and 1,500 milligrams of sodium per day.
"If Americans are feeling a little more full when lumbering out of The Cheesecake Factory, Applebee's, Denny's, and other chains, it's not in their heads," said CSPI nutrition director Bonnie Liebman. "It's as if the restaurants were targeting the remaining one out of three Americans who are still normal weight in order to boost their risk of obesity, diabetes, heart attacks, and cancer."
Diners could be getting a serious wake-up call in the calorie counts by next year, however. The FDA is finalizing a set of rules implementing a calorie-lebling provision included in the health care reform legislation signed into law by President Obama in March, according to CSPI.
"Perhaps calorie labeling will usher in a new era of common sense at America's chain restaurants, and chains will compete with each other to come up with new, healthy menu items with more vegetables, fruits, and whole grains," said Michael F. Jacobson. "I hope at some point chains will stop stuffing, stacking, and topping with cheese and meat and white flour. Instead of setting aside a few menu items called something like 'Lean & Fit,' why can't menus have a small section called 'Fatten Up!' and keep the rest of the menu healthy?"
To their credit, many chains are already loading up on healthier fare and report a positive response.
In the meantime, though, be aware of these dangerous dishes.
RELATED:
Chain Restaurants Will Make Kids Menus Healthier
Chain Restaurants Serving Up Healthier Fare, and Diners Like It