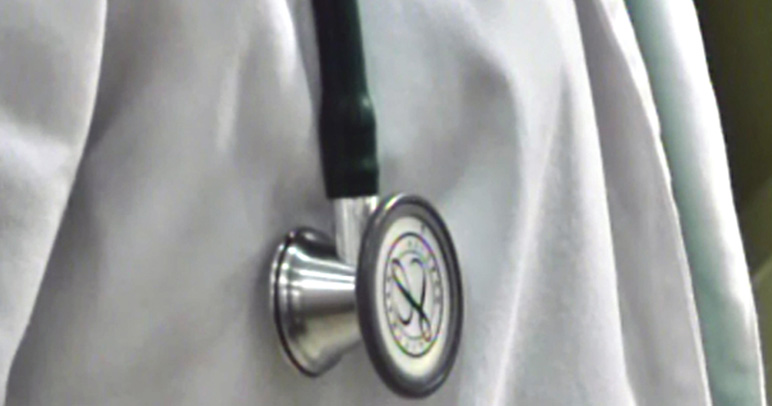 Stroke or a brain attack is the second-leading cause of death in the world, behind heart disease.

According to the National Institute of Health, more than 780,000 strokes occur in the U.S. each year, making strokes the country's third-leading cause of death. Also known as cerebrovascular disease, stokes cause more long-term disabilities than any other disease.
Strokes occur when blood flow to the brain is interrupted. This can happen if a blood vessel breaks or gets blocked by a clot oxygen.

Although strokes occur most often in patients over age 60, they can strike at any age, including childhood.

"The prevalence of stroke increases with age and overall, the incidence of stroke is 1.25 times greater in men than in women but the difference between the gender or the sexes declines with advancing age," said Dr. Jose Biller, professor and chair of neurology at Loyola University Chicago Stritch School of Medicine.
The key is to "Know the Signs, Act in Time," reported the NIH.

"Stroke is preventable and highly treatable disorder and that requires prompt recognition of the manifestation of stroke. And we know that people who suffer have a number of very established risk factors," said Biller.

Besides advanced age, the risk factors include diabetes and high blood pressure and cholesterol.
"People with irregular heart rate or atrial fibrillation have a five-fold greater risk of stroke than patients who have a normal rhythm," said Biller.

Lifestyle choices such as smoking and physical activity can increase one's stroke risk, too, he said. The American Heart Association recommends diets low in sodium and high in potassium, consisting of fresh fruits and vegetables.

If you think someone is having a stroke, call 911 immediately – millions of brain cells each minute a stroke is untreated. Symptoms include loss of certain abilities such as speaking, moving one's right or left arm or leg; or weakness on one side.

To learn more about the warning signs of stroke, please click here.