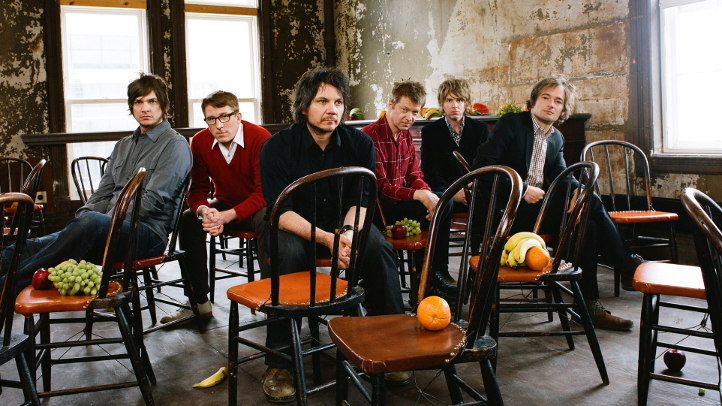 Today is one of those great days in New York City. The sun is out, the inbox is slowing to a halt and we are starring down the barrel of a long weekend in celebration of our independence. Couple that with the news that Wilco's new album has a street date and a tour in support, and you can very well call today perfect.
Fresh off the weekend long Solid Sound Festival in North Adams, Mass., which Wilco curated and headlined, the band roles out information about their forthcoming album. The record titled The Whole Love is set to hit record stores on Sept. 27. After one live and four studio albums, Wilco has decided to break ties with their longtime label Nonesuch, and release The Whole Love via their own label dBpm Records.
The new album will feature 12 fresh cuts including "I Might" which is the new single that has been streaming for the last week over at Pitchfork. Click here to listen to the funky, fuzzed out jam.
In September, Wilco will hit the road for a 13 show tour in support of The Whole Love. While it may seem like a short run of dates for a band that just put out a record, there are some holes in the routing that could materialize into more appearances.
New York is one of the cities with padded dates, and while we can't predict the future, we can assure you that on Sept. 22 Wilco will perform at Central Park SummerStage. No ticket information is available yet, but we will keep you posted as more details cross the wire.
Summer is about to pop off so take a deep breath and get ready to toast life, liberty and one of the greatest rock 'n roll bands of our generation.