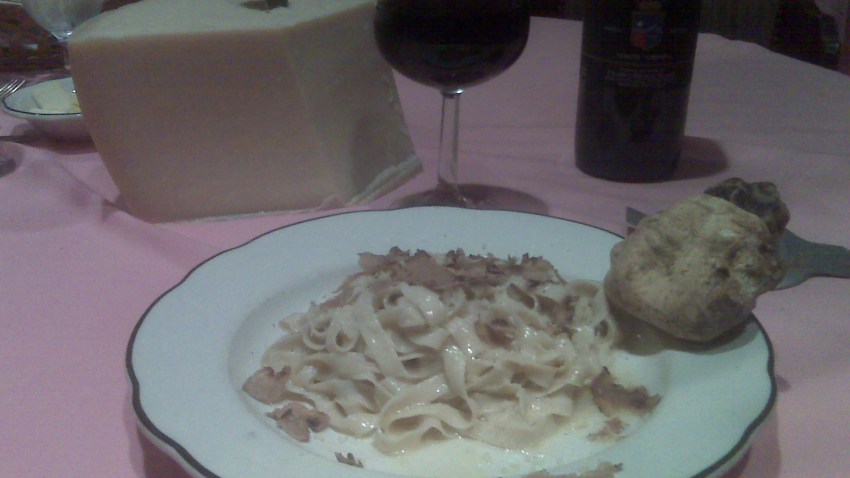 White truffles are exotic, delicious and expensive.

If you're going to indulge before the season ends in December, you'll find what may be the finest in the city at Bravo Gianni located at 230 East 63rd Street.

Gianni brings in the truffles straight from heir native soil in Alba, Italy. Shaved and sprinkled over homemade fettuccini, the truffles and pasta combined may tempt you to throw your credit card to the wind and order more.